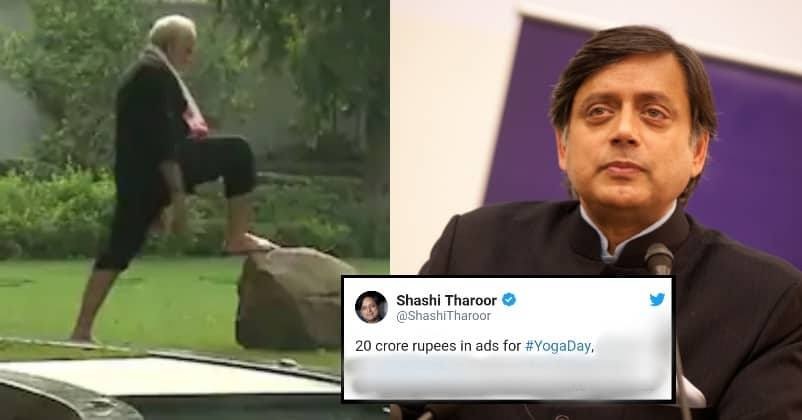 The Indian Prime Minister Narendra Modi is one of the most active politicians on social media and the manner in which he has been using social media to connect with the citizens has never been done by any other PM.
More than a month ago, the Union Minister Rajyavardhan Rathore shared a video in which he was seen doing push-ups. He started the trend #HumFitTohIndiaFit and challenged Hrithik Roshan, Virat Kohli and Saina Nehwal.
Rajyavardhan Rathore tweeted, "#HumFitTohIndiaFit Post pictures and videos of how you keep yourself fit and send a #FitnessChallenge to your friends on social media. Here's my video and I challenge @iHrithik, @imVkohli & @NSaina to join in"
Later on he was joined by many celebrities and netizens as they also posted their videos and challenged other people.
Skipper of Indian cricket team Virat Kohli challenged Indian PM Narendra Modi and in his reply, PM Modi promised that he will post his fitness video soon.
It was on 13th June that he shared his fitness video on the micro-blogging site Twitter with caption, "Here are moments from my morning exercises. Apart from Yoga, I walk on a track inspired by the Panchtatvas or 5 elements of nature – Prithvi, Jal, Agni, Vayu, Aakash. This is extremely refreshing and rejuvenating. I also practice breathing exercises. #HumFitTohIndiaFit"
Yesterday only, a Congress politician Shashi Tharoor criticized the government for spending Rs. 35 lakhs on the Prime Minister's fitness video, as stated in an article of a website.
Shashi Tharoor tweeted, "20 crore rupees in ads for #YogaDay, 35 lambs for @PMOIndia's fitness video! Disgraceful. This government is all about smoke & mirrors. Hype is their substitute for hope — the hopes they have destroyed."
Union minister Rajyavardhan Rathore immediately hit back and denied such claims, saying that no money was spent on the PM's video.
He tweeted, "Not surprised Mr @ShashiTharoor, falsehoods is ur substitute 4 facts. No money ws spent 4 PM's fitness vid. It ws recorded by PMO videographer. This article is based on 'solid proof' of hearsay. And I assure you sir,not a single 'lamb' was sacrificed for the vid, let alone 35! "
What is your take regarding the whole episode? Let us know your views.