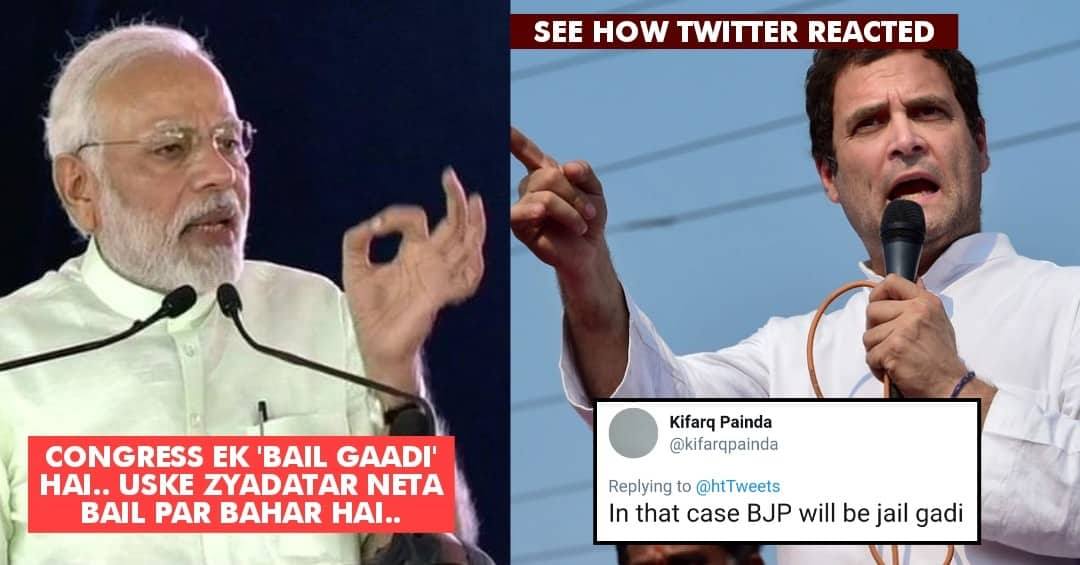 Prime Minister Narendra Modi was recently in Jaipur, Rajasthan for a political rally. During such rallies, it's quite common to see leaders and politicians taking digs at the opponent party.
Narendra Modi who represents BJP was noticed taking a dig at Congress as he called the party a "Bail Gaadi'.
As per News 18, Narendra Modi said that several leaders who are called stalwarts of the Congress and former ministers are out on bail these days or they are asking for it. Even, Congress MP Shashi Tharoor was granted regular bail today by a Delhi court in the case relating to his wife Sunanda Pushkar's de**h. Thus taking a pun on Congress, he called the party a "Bail Gaadi".
The statement has created a wave in social media and is garnering reactions from people. There are many people who are criticising Narendra Modi for it and there are others who are making fun of it. Have a look at some reactions-
Is that hilarious?