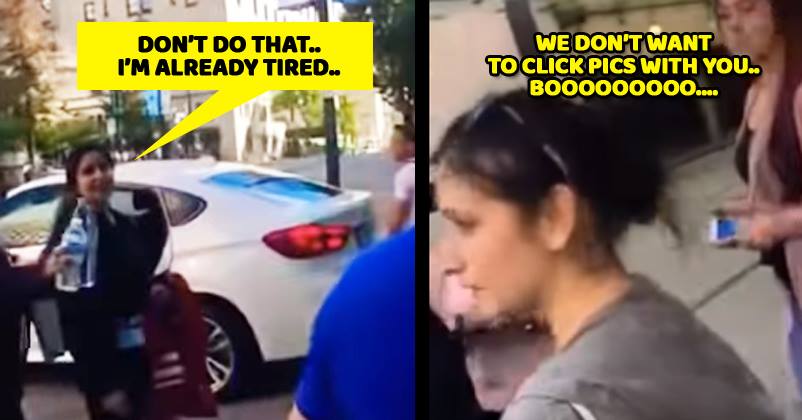 Katrina Kaif is one of the most loved Bollywood female stars. Wherever she goes, a huge number of fans are always ready to get a selfie with her. However, being a human you have some limits and you can't satisfy everyone.
Something similar happened with Katrina Kaif recently who is busy with the International Da-Bangg tour. If the back to back shows, rehearsals and travel are not enough, fans tested her patience by shaming her for not clicking pictures with them.
A video is going viral on YouTube which shows Katrina Kaif heading towards her car after the performance. Among the disappointed fans, a woman suddenly shouts-
"We don't want to take a pic with you! Booooo!"
Now Katrina decided to take it in a dignified spirit and immediately replied the fan-
"You shouldn't do that, guys. I am very tired and I had a long show."
However, the fan was still angry and asked Katrina to better up her attitude towards fans. Katrina still replied to her in a calm way and told, "Ma'am, please calm down!"
After saying this Katrina Kaif started posing for selfies with fans. Watch the video below-
Click Here
to watch the video directly on YouTube.
Well that was really kind gesture of Katrina for fans and even they need to learn a lesson or two of manners.