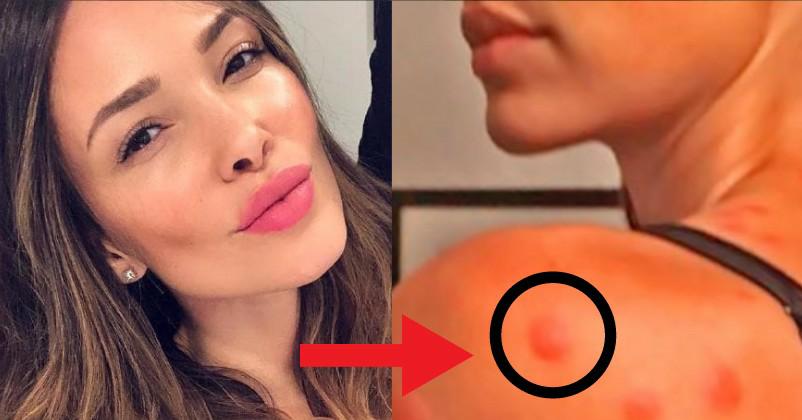 Even a sight of bed bugs and cockroaches is like a nightmare for many people especially girls. Imagine what would be the condition of a girl who booked a hotel room and was attacked by a bunch of bed bugs.
Brazil based, Sabrina Jales St. Pierre suffered a similar situation as she booked a hotel room during her visit to California. The situation became even more terrible for Sabrina because she is a professional model and this incident has affected her modelling career.
Now the Brazilian model has decided to sue the hotel legally because it has given her psychological trauma and nightmare like experience.
Sabrina's attorney, Brian Virag, who specializes in Bed Bug cases told USA Today-
"Sabrina started noticing the bed bug bites after her first night in the hotel, and eventually she was massacred by bites covering pretty much her entire body."
Virag also said the model's bites were among the worst he has seen in his eight years specializing in bed bug litigation. He said-
"Like most victims of bed bugs, Sabrina also had nightmares about the experience, and she still experiences psychological trauma and fear of bed bugs today. This was especially traumatic for Sabrina because her body is her work, so this severely affected her work and her career. She had to continue working during the hotel stay, but the bite marks all over her body made her feel embarrassed, ashamed and humiliated."
Meanwhile, Carlos Mendoza, the hotel's general manager has claimed that no evidence of bed bugs were ever found.
As per Daily Mail, On the day St Pierre reported the bites, Mendoza said the hotel's chief engineer and housekeeping manager investigated the room for bed bugs.
When none were found, he said the hotel had an outside pest control company perform a second investigation that also did not find bed bugs.
Now that's some terrible situation for Sabrina.