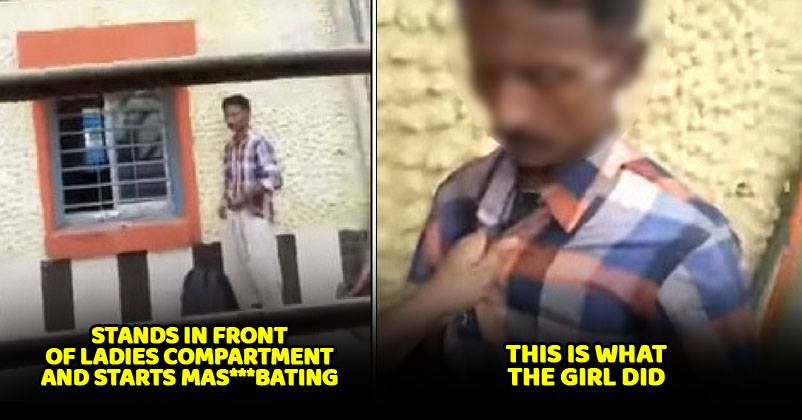 Perverts in our country are spreading like mosquitoes and flies in the house. None of them needs to be spared and deserves a proper treatment of sandals.
A man was caught in West Bengal recently while he was mast****ting openly at a railway station. The pervert was standing outside the women's compartment of a train at the Bandel station and was making dirty gestures for them.
Earlier the women decided to ignore because the train was about to leave the platform but then a girl in her twenties decided to take it up. She pulled out her mobile phone and started a Facebook live to show the scene to everyone.
As per NDTV, the woman says in the video-
"These days everyone needs proof, so we decided to do a Facebook live. Let him do whatever he wants."
Soon she got the support from other women in the compartment. Talking to NDTV, the girl told-
"He was doing all this in full public display, and he was standing in front of railway police office. When the staff saw me making a video, they sprang into action and got him. But the man managed to escape. The video ends at this point."
When asked Police, it said that the man boarded a train and fled from the scene. A Railway Police official told NDTV-
"He appeared to be mentally unstable. We have informed the Burdwan GRP, but he is untraceable."
Don't you think it's really bad and needs to be fixed.