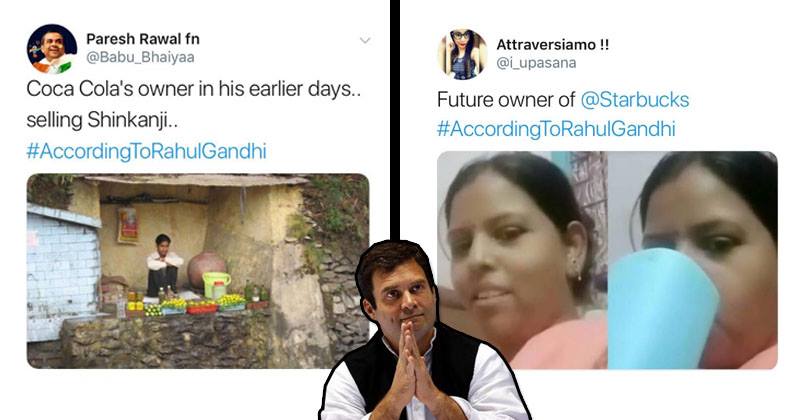 Congress President Rahul Gandhi is known for targeting PM Modi and his government for their policies and accuses them of ignoring the poor and helping the rich.
While addressing the convention of OBC workers of the Congress, he wanted to convey the same point to the public that the Modi government is helpful for the rich and not for the poor. To make it easy for his audiences to understand his point, he cited examples of American businessmen and multi-national companies.
Rahul Gandhi asked people whether they know what the founder of Coca-Cola used to do before he founded the company. As per him, he used to sell "shikanji" while McDonald's owner was a 'dhaba wala'. He also said that founders of Ford, Mercedes and Honda were mechanics; their talent was recognized and they got help for setting their company.
Watch The Video:
Click here
to watch this video directly on Twitter
We don't know how much his audience understood what he wanted to convey but social media was not on the same platform with him. Twitter was flooded with jokes and memes after Rahul Gandhi's statement and #AccordingToRahulGandhi started trending. Users come up with the stories of similar type to troll RaGa in the most epic way. Check out some selected reactions:
What do you have to say with regard to the statements made by Rahul Gandhi? Let us know your views.