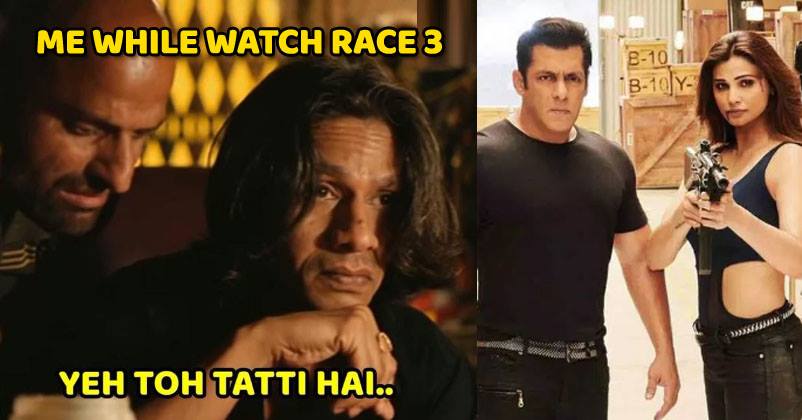 "Race 3" starring Salman Khan, Anil Kapoor, Daisy Shah, Bobby Deol and Jacqueline Fernandez got released on June 15 and it's commendable on the part of the flick that it has been doing great in terms of box-office collections in spite of the fact that its business was adversely affected due to the pre-Eid release.
It emerged to be the biggest opener of the year and earned whopping Rs 29.17 crore on the first day while on its second day, the movie minted Rs 38.14 crore, making the total collections Rs 67.31 crore. With such great figures, it's expected that the film will enter 100 crore club on its third day itself.
However, "Race 3" has failed badly as far as reviews are concerned and has received very poor rating, thanks to weak screenplay and story and bad performances of almost all the characters except Anil Kapoor.
There are hardly few people who have given positive reviews and most of the audiences have called it a disaster. Some even went on to say that they felt like leaving the theatre just anyhow and would award "Race 3" the worst movie of the planet.
Funny memes and jokes flooded on social media and people expressed their disappointment with the movie in a hilarious manner.
These memes will literally make you roll on the floor laughing:
Have you watched "Race 3"? How did you find it?