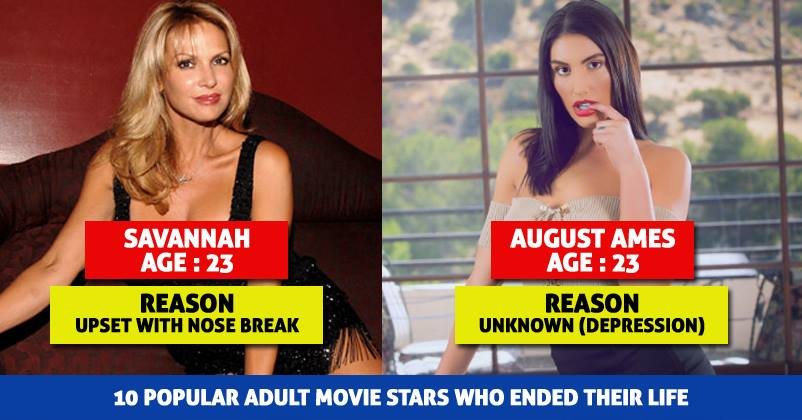 International Adult films' industry is huge and why not? There are billions of people who are crazy about these films and stars who work in it.
Sometimes while watching these films, you must have really thought how much these adult stars enjoy their life. But the reality is totally different and in fact painful.
Let alone enjoy, the adult stars hardly live there life and have the days full of darkness and stress. First of all, they don't pick this profession as a choice. Either they do it because they have no other way to earn money or they are forcefully brought into this profession.
Today we'll tell you about a list of adult stars who were really popular but had such a poor life that they decided to end it on their own.
Karen despite all the popularity she had quit the industry in 2002 as she wanted to enter the mainstream films.
However, sadly she did a suicide at her boyfriend's apartment by having an overdose of temazepam and alcohol
She was just 26 when she shot herself in the head and died.
She was a really popular adult actress in China and entered the industry at the age of 18 mainly due to financial stress.
At the age of 20 she started dating an investment tycoon who was 33 years older than her. She suffered depression after the breakup and tried a lot to win his heart back but nothing helped.
She was just 29 when she did suicide by jumping from her 24th-floor apartment.
A TV actress who turned into an adult star in 80's as there was no work left for her. She did suicide by taking an overdose of painkillers
Japan-based Saya Misaki entered the adult industry at the age of 19 and hung herself to death in 2007. As per her blog post, she was suffering from depression.
The Canadian Adult actress hanged herself to death in December 2017 following the social media bullying.
She was about to start afresh after giving birth to her daughter But one day, an overdose of drugs took her life and she was found dead at her mother's house.
She shot herself dead with a rifle after her partner was arrested.
One of the most popular adult star shot herself in the head after an accident broke her nose. Her ex-boyfriend had revealed that she desperately wanted to get out of the industry.