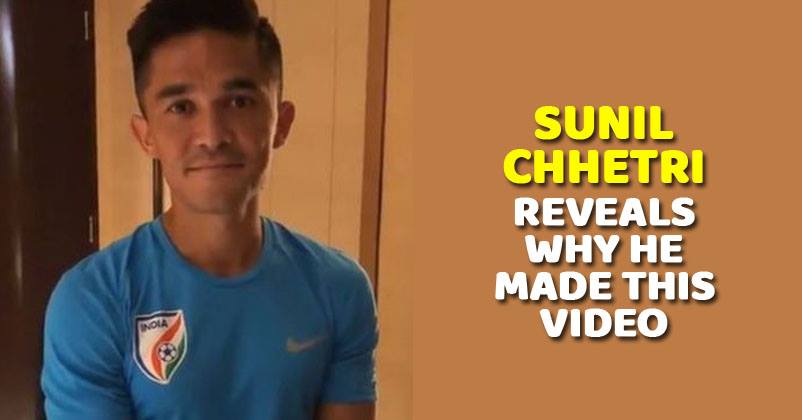 unil Chhetri changed fans' mindset about football. He had posted a video in which he pleaded fans to support football and cheer for them. He folded hands and asked fans to come for their matches even if they are not in mood to support the team.
After the video, many fans supported the game. Even sportspersons and celebrities came forward in support of Sunil Chhetri and urged everyone to change their views about Football.
Sunil Chhetri not only made the video, but he ensured to stay up to his words and win the cup. Everyone is wondering as to why Sunil made such an emotional video. Finally, he revealed the reason behind it.
When asked about what made him come up with that video, Chhetri said,
"Actually I am ageing. That's why you get these weird kind of thoughts in the morning when you don't get your breakfast on time. And then you post that kind of a video message"
He even said,
"Had my PR team got a whiff of it, they wouldn't have allowed me to post that message. Kya karein buddhe ho rahein aur ab shaadi bhi ho gayi hain (What to do, I am getting old and now I am married too)"
One thing we can surely say is that Sunil Chhetri touched the right chord with his video. He made many of us fall in love with the game. We are glad that he made the video and won hearts