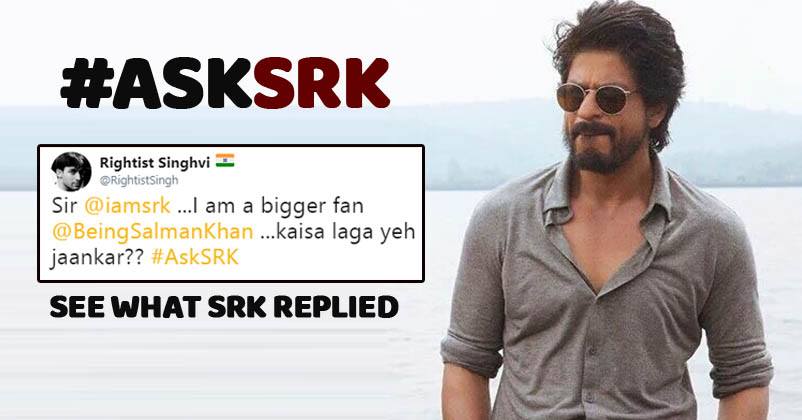 Shah Rukh Khan is one of the most loved and popular actors of not only India but the world and enjoys a huge fan following. He has simply no match when it comes to romance but other than love stories, he has proved his brilliance in portraying different kinds of roles to the perfection
His fans are simply crazy for him and he too always tries to please them by hosting #AskSRK sessions. This is indeed a great way to make the most of social media on the part of a celebrity as he interacts with fans who are more than curious to get a reply from King Khan.
Shah Rukh initiated it on June 6 at 10 PM when he tweeted, "Been busy with work so haven't had a chat with you all for the longest time. Let's do an #AskSRK for a bit…"
Check out his tweet:
It seemed as if people were waiting for this opportunity and lots of questions flooded on the micro-blogging site Twitter. Quite naturally, the "Fan" star couldn't answer them all but to those he answered were very happy.
As always, SRK's replies were witty, hilarious and heart-winning. Check out some of them:
SRK's reply to a hater:
His plans of Eid celebration:
That's a mind-blowing one!
Aww-so-lovely!
All his fans are waiting to know about it.. LOL
That's epic!
Best wishes!
That's what makes him King Khan! Love you Shah Rukh <3
When a friend tried to invite himself on dinner….
God Bless Her!
He finally concluded the session at 11:52 PM and tweeted, "Ok work beckons. Will do this again soon. Thank u all for your time. Love to all"
Here's the tweet:
How did you find SRK's replies? Let us know.