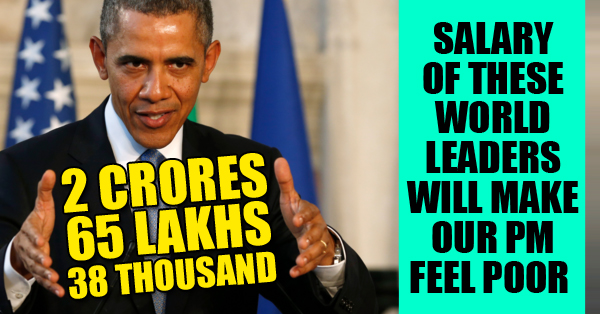 We Indians are always obsessed with movie stars and cricketers personal life, popularity and of course their Earnings. Have you ever wondered how much your favourite politician earns a month. We hardly discuss about the salaries of the politicians. So we decided to compare the salaries of world leaders , to our astonishment Russian Prime Minister is earning more than President of Russia & POTUS Barack Obama combined and Indian Prime Minister Narendra Modi is earning more than China's President Xi Jinping. Hilary Clinton & Bill Clinton earns a whooping 98 crores per annum. However Queen Elizabeth II tops the list with 368 crores.
Here we bring you the salaries of 17 World Leaders..!!
Have we missed anyone. Share your views in the comments section below.