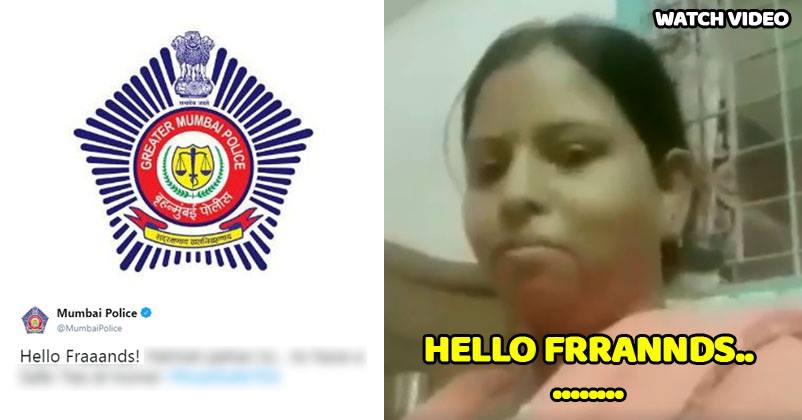 Mumbai Police never forgets to bring a smile on our faces with its rib-tickling humor. Every time a viral memes comes out, Mumbai Police comes out with its own hilarious versions.
If you remember, they had recently talked about road safety through "Ghar se nikalte hi" memes. Not only that, they had even used the Kurkure meme to guide people.
Forget all that, their latest version is all about "Chai wali aunty". Remember Somwati Mahawar who went viral over the internet with her statement "Hello Fraanndss, chai pi lo". In no time, she became an internet sensation. Her videos are being circulated all over and people seem to be loving it.
Since Mumbai police saw that everyone is connected with her well, they came up with their own version of it for giving the message of importance of helmet.
They revamped the version; in this, the lady is saying "Phraands, helmet pehen lo"
Here's what they posted;
Click here
to watch the video directly on Twitter.
Here's how people reacted…
Meme Master!
Entertaining!
Best handle!
Needs a raise!
Give a medal!
Mumbai Police's Twitter handle deserves a rise for the same, don't you think so? They are so creative that every time, they make us laugh like crazy and deliver important message too