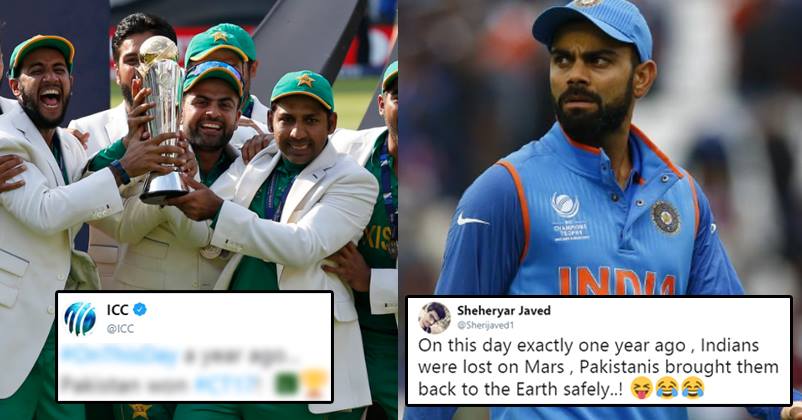 Who can forget the Champions Trophy Final 2017 between Pakistan and India? Well, this had happened exactly a year ago, but the memories are still fresh in our minds.
Whenever, it's an India v/s Pakistan match, there's extra mazaa and extra memories always. Pakistan played really well and beat big teams like England and South Africa too.
However, we were surprised to see Pakistan beat the Indian team in the finals. However, ICC still remembers this memorable day and it didn't forget to mention the same on Twitter today;
Here's the tweet…
No doubt, this was just a casual tweet meant to make the Pakistani team happy. However, some fans didn't miss the opportunity to troll India on this tweet. Have a look at some trolls;
Father's day joke!
How can we forget?
Rubbing salt!
India's biggest loss!
Subah subah hi leli!
Namak chhidakna!
Garor ka sar neecha!
Well, Indians will never lose spirit no matter how much the other country trolls.