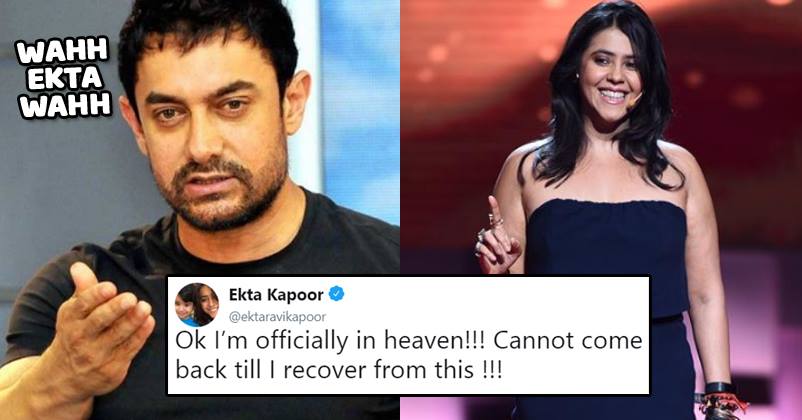 Mr Perfectionist Aamir Khan has made a great reputation in the industry in his more than 3 decade old career. Further, his work in last 20 years has made him a name to reckon with.
Simply the name of Aamir Khan is a guarantee of Blockbuster. In last 10 years, Aamir Khan has done only heart winning and record-breaking cinema. Hardly any film by him has turned out to be a non-Hit.
This is the reason everyone wants to take his opinion on films and projects. And when Aamir Khan speaks something, they listen to him very carefully.
Recently, Aamir Khan watched a web series named "The Test Case" starring Nimrat Kaur and produced by Ekta Kapoor. Aamir loved the web series and talked about it on his Twitter account. He posted a note which read as-
"Just finished watching a web series called 'The Test Case'. Really enjoyed it. Really liked the work of Vinay Waikul who directed all but one of the episodes. Loved the performances. Nimrat and the entire cast has done a wonderful job. Thank you guys for an enjoyable bing watch! Love. a."
Aamir Khan's positive comment on The Test Case made Ekta Kapoor really happy and she said that she's in heaven right now and will come back after she recovers. Read what she wrote exactly-
Ok I'm officially in heaven!!! Cannot come back till I recover from this !!!
Isn't that amazing? Meanwhile, Aamir Khan is busy shooting for his upcoming mega film Thugs Of Hindostan which will release on Diwali this year.