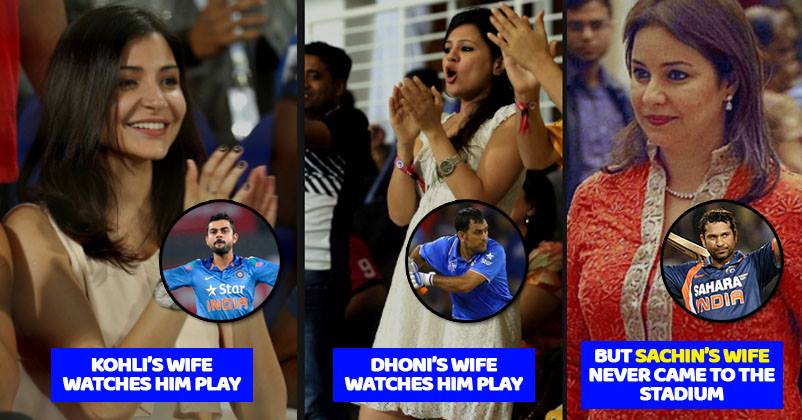 Sachin Tendulkar has retired from Cricket since many years but the Legendary former player still enjoys a huge number of followers. There are many fans of him who know a lot about him but there are still a lot of things that are not known by everybody.
The God of Cricket was recently at Gaurav Kapur's show Breakfast With Champions where he revealed several interesting things about his career, cricket and his family.
The wives of Cricketers are often seen in stadiums as they come to cheer for their husbands. However, Sachin revealed that his wife Sachin never came to the stadium to cheer him up. You might ask the reason and it's related to superstitions.
Sachin recalled an incident when all the cricketer wives together asked Anjali to come to the stadium and she refused saying that she's superstitious. Sachin himself didn't like his family members visiting the stadium because that would distract his focus. Sachin told that Anjali said that she doesn't want to come.
When the ladies insisted and suggested that they would hide her and will make sure she is not visible to Sachin, she agreed to come.
Sachin shares that it was the Boxing Day Test Match. Brett Lee was bowling and it was the 1st ball. It was a tricky ball which he edged. Gilchrist on the other hand waiting for the ball to arrive in his hands.
That was the moment when Anjali stood up and went silently to never attend his match again. She only arrived stadium to watch him again during his last Test Match.
Watch the video below-
Click Here
to watch the video directly on YouTube.
What are your thoughts on it?