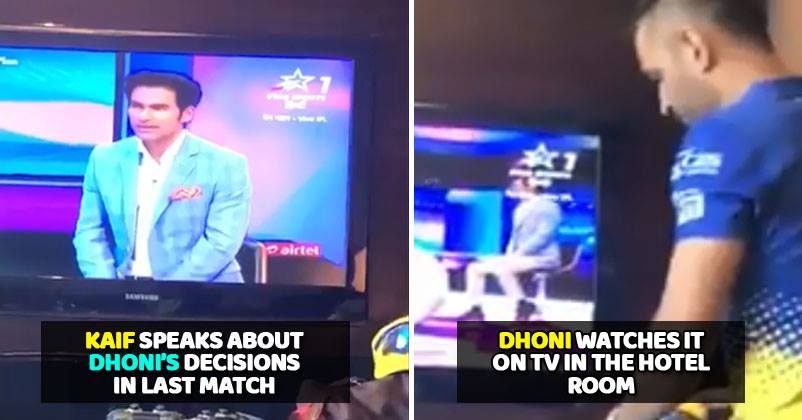 Dhoni's form has been really good in IPL 2018, but as always, he has maintained his simplicity and humbleness. We know that he has a calm mind and keeps giving his best. After watching him hit big shots, fans are expecting more from him.
Not only fans, but even experts can't stop commenting on his stupendous perforamance. During pre-match shows, Dhoni is always talked about.
Even Kaif did something similar. He was speaking about Dhoni's form. Co-incidentally it so happened that Dhoni happened to watch that particular session of Kaif on TV.
Kaif got hold of that video and posted it on Twitter; it's not yet clear as to who took it. When Kaif was talking about him, Dhoni came there and made an appearance.
Here's the video that Kaif shared;
Click here
to watch the video directly on Twitter.
The caption read, "When you are speaking about a legend and the legend appears Watch till the end Thala fans"
There's no doubt about the fact that Dhoni has got his magic touch back in CSK. It was a pleasure watching how Kaif is talking about the legend & how he is listening it carefully.