And she has arrived! Call me biased, but even in the not-so-wow clothes, Aishwarya Rai Bachchan owns the red carpet at Cannes Film Festival, Every. Single. Time!
Last year, she made our hearts stops when she strutted down the red carpet in a Cinderella-esque blue gown by designer Michael Cinco.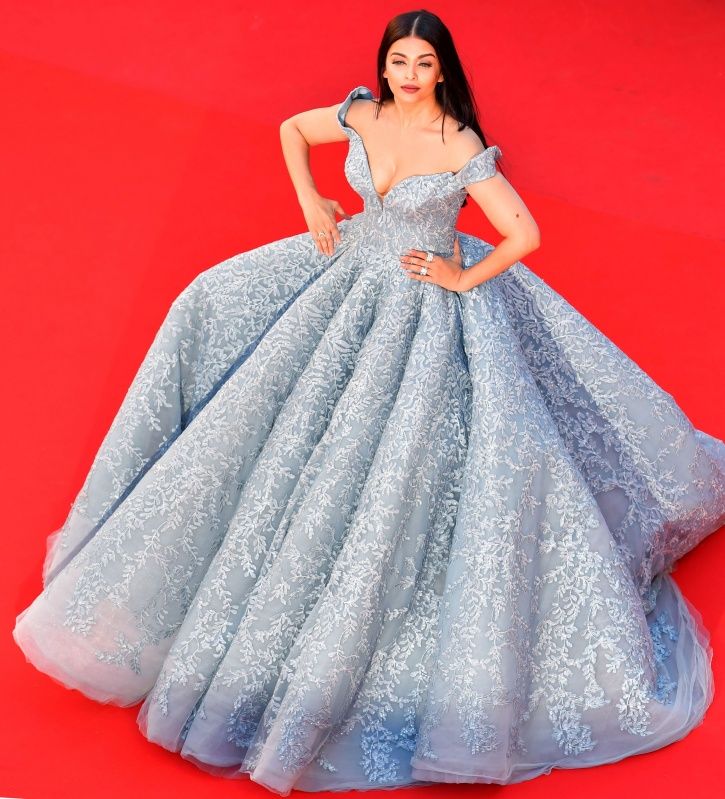 This year the same designer had the privilege to dress the gorgeous lady yet again for her first outing and he has done a fabulous job. Even though it's not as extravagant as last time, he has definitely done an ace job with the intricate details of Aishwarya's butterfly (or maybe a peacock) gown.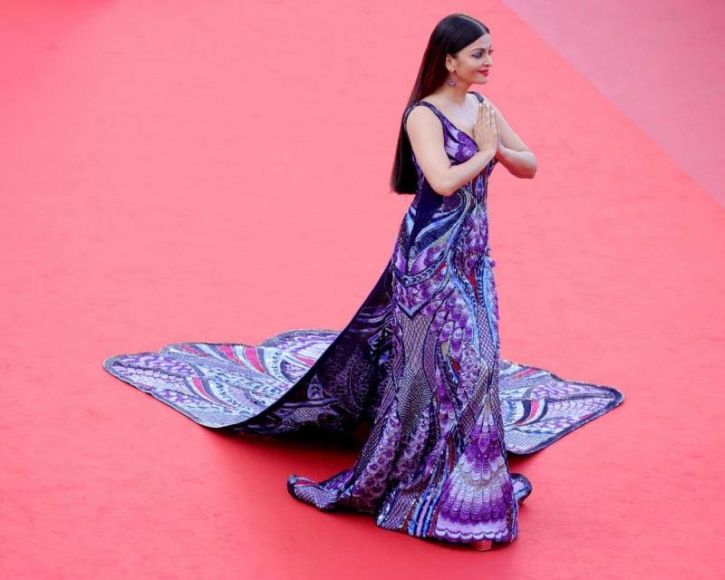 The highlight of this beautiful outfit has to be the ornately embroidered and embellished 3-meter train gliding behind her like a dream at the French Riviera. Aishwarya Rai Bachchan wore this uber dramatic figure-hugging number at the premiere of Girls Of The Sun. This year also marks her 17th year at the Cannes Film Festival.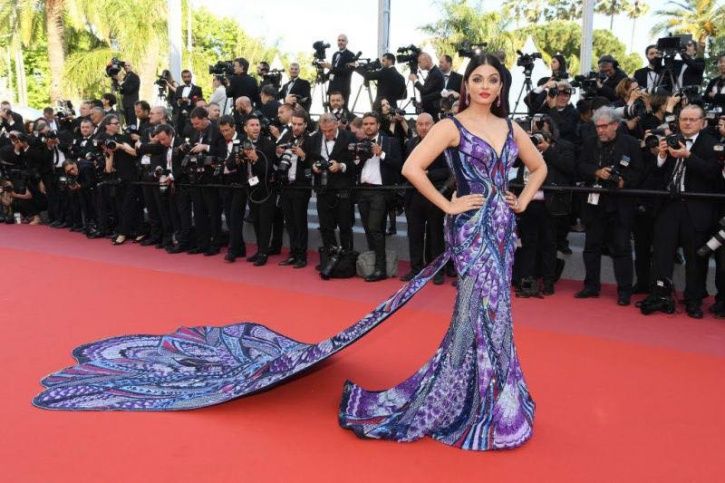 For the uninitiated, designer Michael Cinco originally hails from Philippines and has dressed top-notch celebrities like Mariah Carey, Rihanna, Beyonce and Jennifer Lopez among others.
He has been working on this particular gown for a very long time and he even gave a glimpse of the same early this year. The couturier also has an atelier in Dubai. He custom-made this gown for Aishwarya who is the first person to have worn it in public.
What'll make your jaw-drop is the fact that this fully-embroidered gown in the hues of violet, blue and pink, took over 3,000 hours ( or 125 plus days) to create. It involved intricate threadwork and Swarovski crystals along with multi-hues crystals, stitched together to give the ornate butterfly effect.
By the way, did you know that ahead of her Cannes appearance, the Ae Dil Hai Mushkil actress also made her debut on Instagram. What's more, she has been posting behind-the-scenes pictures and videos from Cannes.
While we await for Aishwarya to make more stunning appearances, here's what the internet thinks of her very first outing.
The verdict is out. The Queen has impressed the internet, AGAIN! What are your thoughts on her dramatic butterfly gown. Tell us in the comments section below.