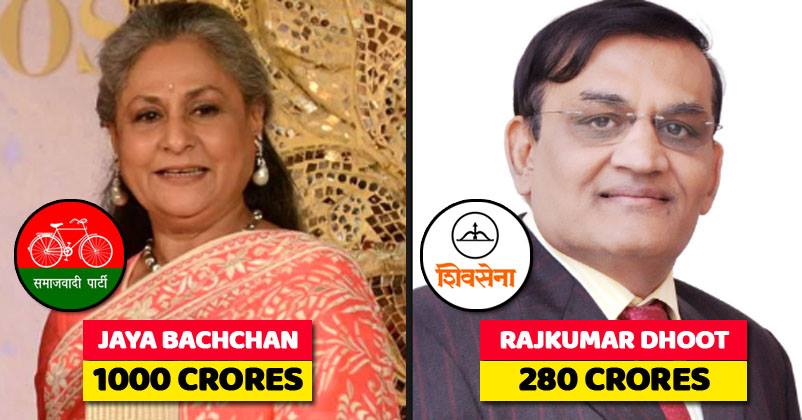 Apart from Bollywood stars if there are people who are worth multi crores of rupees in our country then they are Politicians. It's a known fact that politicians live a king size life and posses great properties.
Here we list down 10 richest politicians of India. Have a look-
The member of Telugu Desam Party owns a declared property worth Rs 174 crores.
The MP of the Palin constituency has the declared assets of Rs 209 crores.
Shiv Sena member and Rajya Sabha MP is an owner of 280 crores worth declared assets. He is also an owner of Videocon Group of Companies.
The Congress member and an MLA from Karnataka and a former Rajya Sabha member has declared sets of Rs 289 crores.
He is the former MP of Kurukshetra and also the industrialist and chairman of Jindal Steel and Power Limited. He owns the declared assets of 308 crores.
Another member of INC and chairperson of the Jindal Group has declared assets of Rs 436 crores.
The YSR Congress MP from the Kadapa Constituency owns a property of Rs 416 crores.
The member of Telugu Desam Party (TDP) is a Lok Sabha MP and a Managing Director of Amara Raja Group. He has the declared assets of Rs 683 crores.
The INC member and MP of Rajasthan has declared assets of Rs 860 crores.
Former Bollywood actress, wife of Amitabh Bachchan and MP Jaya Bachchan has filed her assets worth Rs 1000 crores.
What are your thoughts on it?