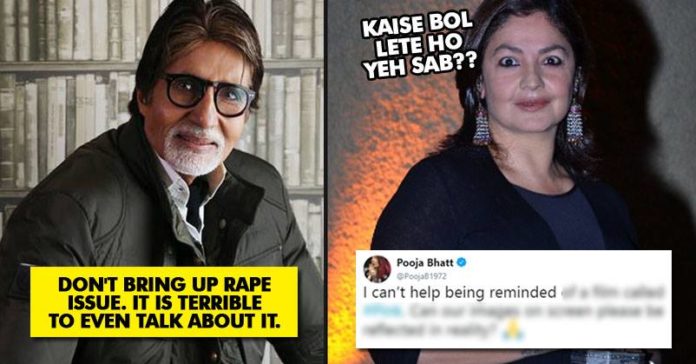 The recent rape incidents with female children in various parts of the country have left the people devastated. There were online and offline protests which were also joined by Bollywood stars.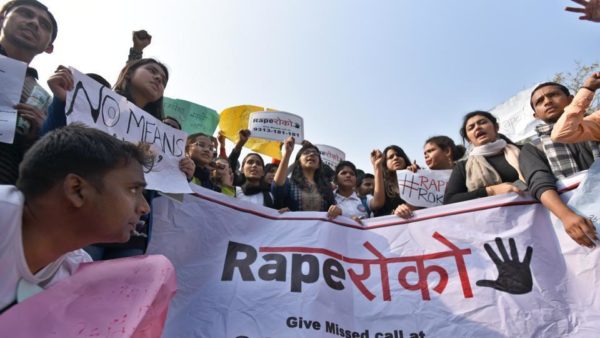 The situation set an alarm in the country where nobody wanted to be silent. Everybody spoke about the matter and criticised it in whatever way possible.
However, Bollywood's megastar Amitabh Bachchan who is quite active on social media remained silent.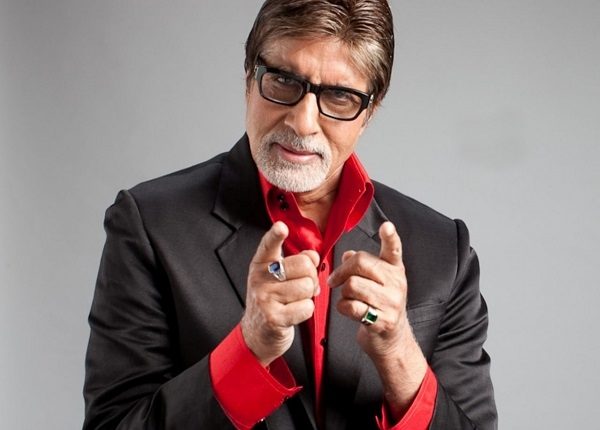 Even when he was asked about it during his upcoming film 102 Not Out's media conference, he refused to speak. As per ANI, Amitabh Bachchan said-
"Even discussing this issue feels disgusting, don't bring up this issue. It is terrible to even talk about it."
His statement didn't go well with Pooja Bhatt who took to Twitter and criticised him. She tweeted-
I can't help being reminded of a film called #Pink. Can our images on screen please be reflected in reality?
Twitterati also agreed with Pooja's thoughts and this is how they reacted-
1
2
3
4
5
6
7
What are your thoughts on it?