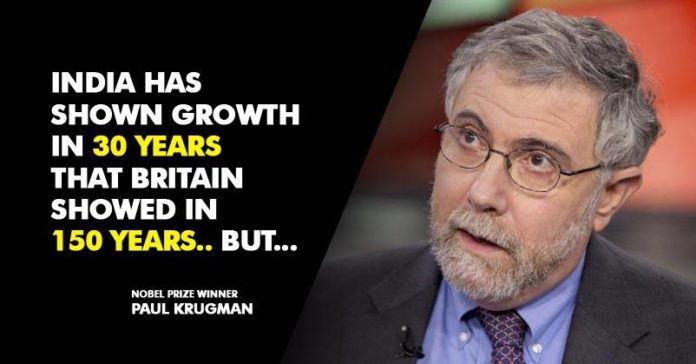 American Economist and Nobel Winner Paul Krugman attended News 18 Rising India Summit on Saturday. Speaking about India's growth in the economic sector and its limitations.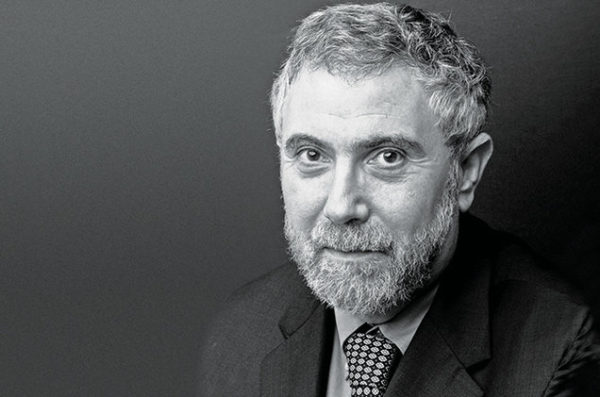 India much better than Great Britain
While appreciating India's efforts in the economic sector, he said that India has shown a growth in 30 years that Great Britain showed in 150. He was quoted as saying by NDTV-
"India achieved as much economic progress in the (last) 30 years as the Great Britain did in 150 years. It is a very rapid space of transformation…."
He also mentioned that India has become a much better market for doing business than it was earlier.
"India brought policies that opened up possibilities of doing business and made India attractive place for international companies to do business. There has been a real transformation of policies."
Talking about the infrastructure, he said that it is still a problem but better than before.
Rising Income of middle class in emerging markets globally
Talking about the same, he said-
"People, when (they) mostly talk about the story, understandably focus on China, but India is part of the story as well. …India is still poor, but not in the same level at all. Indian GDP per capita is about 12 per cent of the US level now, which sounds low but that is up from 4 per cent not that long ago."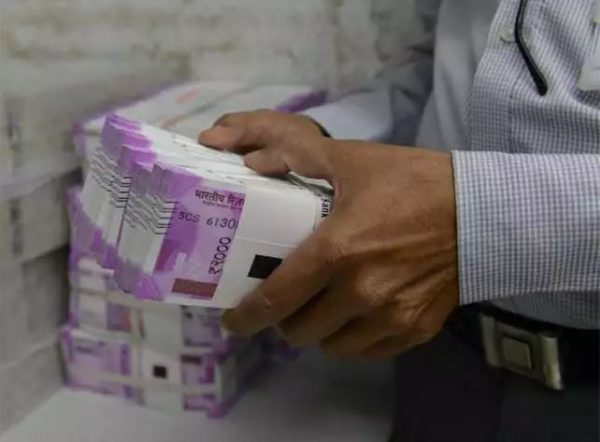 Terming India's economic growth progress as "extraordinary", he said the country has become (on purchasing power) the world's largest economy overtaking Japan and while being behind the US and China, it is far bigger than any European country.
At the same time, he also talked about the factors that pull India behind in the Race. He talked about corruption, economic inequality, bureaucratic obstacles and other factors.
Corruption
Speaking about corruption, Krugman said-
"There are issues of corruption. You cannot become Denmark with Chinese levels of corruption."
Economic Inequality
While appreciating India for its economic growth, Mr Krugman raised a big question – "Why does there still seem to be visible poverty in India?"
He answered the same question by calling "Economic Inequality" as the reason. He said-
"One problem is high degree of economic inequality."
He added that India has made "enormous strides" in economic progress but the wealth has "not been evenly distributed"
Bureaucratic obstacles
He said that India's bureaucratic obstacles have not gone totally away.
"I am on the Centre-Left, but I do not think the government should have a heavy hand on economy. India used to have License Raj, where bureaucratic obstacles were immense and that has not gone away completely but enormously reduced. India has become a much easier place to do business that it was. The PM said India moved from 148 to 100 in the rankings. That is not a badge of distinction, but it is better than it was."
What are your thoughts on it?