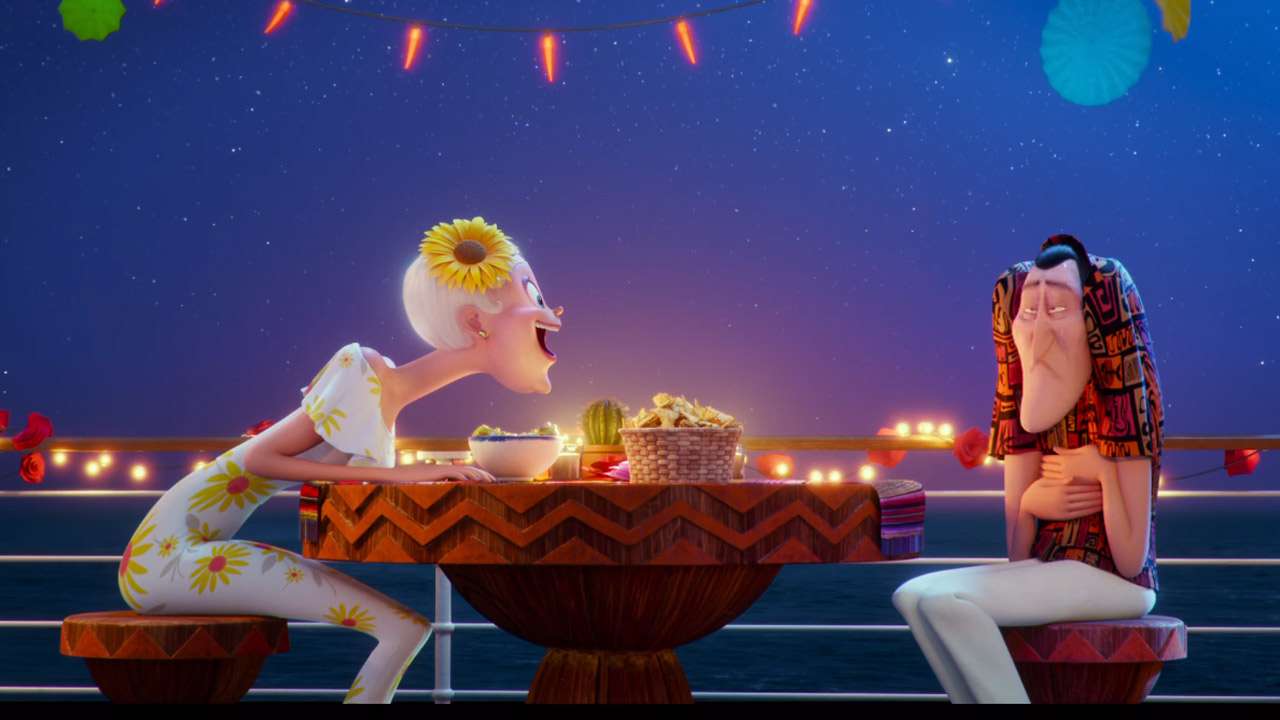 Hotel Transylvania 3: Summer Vacation
What happens when monsters decide to have a summer vacation? The latest trailer for Hotel Transylvania 3: Summer Vacation has some answers for you.
Adam Sandler and Selena Gomez return to voice Dracula and his daughter Mavis. Steve Buscemi, Andy Samberg, David Spade, Kevin James too are reprising their respective roles for the third instalment of the animation franchise.
In the trailer, Dracula, who feels lonely now that his baby girl is married and has her own family to take care of. So he is taking help from Tinder for monsters - Zingr.
Mavis suggests her dad take a vacation and let others take care of him for once. Dracula agrees and as luck would have it, falls for the ship's captain Erika (Kathryn Hahn).
There is a catch. Erika is secretly descendent of vampire killer Van Helsing and would like to wipe out Dracula and all his friends from the face of the Earth.
Watch the trailer
Official synopsis
In Hotel Transylvania 3: Summer Vacation, join our favorite monster family as they embark on a vacation on a luxury monster cruise ship so Drac can take a summer vacation from providing everyone else's vacation at the hotel. It's smooth sailing for Drac's Pack as the monsters indulge in all of the shipboard fun the cruise has to offer, from monster volleyball to exotic excursions, and catching up on their moon tans. But the dream vacation turns into a nightmare when Mavis realizes Drac has fallen for the mysterious captain of the ship, Ericka, who hides a dangerous secret that could destroy all of monsterkind.
Directed by Genndy Tartakovsky, the movie is scheduled to release on July 13, 2018