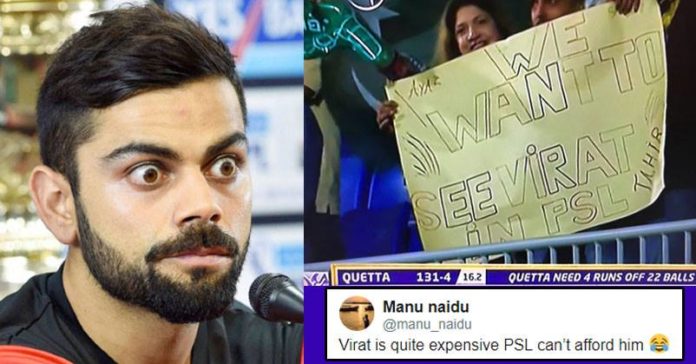 Virat Kohli is not just a heartthrob of India but is one of the most loved cricketers worldwide. His unmatchable style of batting and charming personality is bewitching and makes people so much interested in him.
Apart from all these factors, Virat also has a great quality of respecting everyone. Whenever media asks him tricky questions about cricketers from other teams, he makes sure to never offend anyone.
All these qualities, add to the personality of Virat and make him extremely likeable in the world and even in Pakistan.
Pakistani people are really fond of Virat and it's not a secret Since a long time, they wish to see Virat playing in their home ground. And now their latest wish is to see him playing in Pakistan Super League.
Have a look-
You can also check the picture below-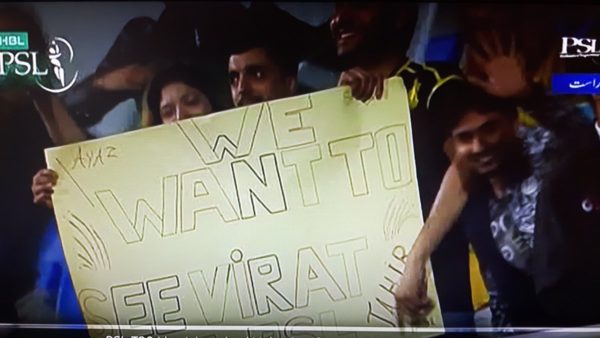 Twitterati finds the wish of Pakistanis extremely funny and hence made a joke of it on the microblogging site. Have a look at some of the reactions-
1
2
3
4
5
What are your thoughts on it?