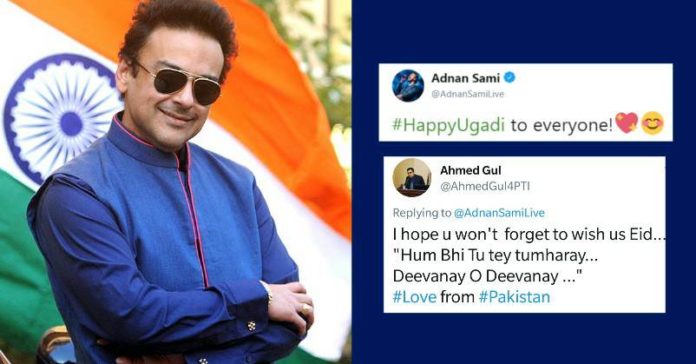 Adnan Sami is very active on social media; time and again, he keeps tweeting about various issues of societal importance.
Yesterday, he was in a festive mood and wished each and everyone Ugadi, Navratri and Gudi Padwa. However, his festive wishes didn't go down well with a Pakistani fan.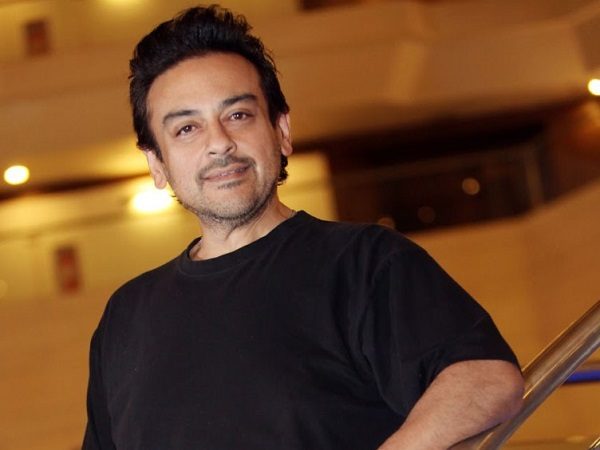 Adnan wished Happy Ugadi on Twitter, on which a Pakistani fan said that he should wish "Happy Eid" to them too.
This is Adnan's Ugadi wish;
When a Pakistani fan saw this, here's what he said;
The tweet read, "I hope u won't forget to wish us Eid…
"Hum Bhi Tu tey tumharay…
Deevanay O Deevanay "
The moment Adnan Sami realized that the fan is trying to bring the India-Pakistan issue, he schooled him on Twitter. This is what he said;
"My dear, Eid does not just belong to you, it belongs 2 the entire Muslim Ummah around d world. Kindly refrain from making celebrations into an Indo-Pak subject! Incidentally there r more Muslims in India than in Pakistan.
'Kabhi Tho Nazar Milao, Kabhi Tho Kareeb Aao..' love.
"
We are glad that Adnan told him Eid is not just celebrated in Pakistan but by Muslims all over the world. We loved this answer & are glad to know Adnan's pure thoughts.