Keith Sequeira and Rochelle Rao had a lovely beach wedding a month ago and the pics were simply mind-blowing. While Rochelle looked simply gorgeous in a white gown, Keith looked refreshing in a sky blue suit.
And now, weeks after their wedding, the couple went on their honeymoon to one of the exotic locations of the globe. The newlyweds went on a romantic honeymoon to the isolated island of Gili Meno.
Both looked extremely beautiful in their casual comfy looks and the beautiful scenic is simply breathtaking.
Talking about their choice for heading to Indonesia, Rochelle said, "We wanted to cut off from the outside world from the moment we boarded the flight, so we switched off our phones and electronic devices setting our hearts and minds towards sand and sea. Our choice was the quaint and isolated island 'Gili Meno' off the coast of Lombok, Indonesia. On the island, we stayed at a beautiful boutique villa situated right on a white sand beach and just a few feet away from beautiful corals. In our usual style, we chose a homestay to ensure we would get a real taste of the local Indonesian culture."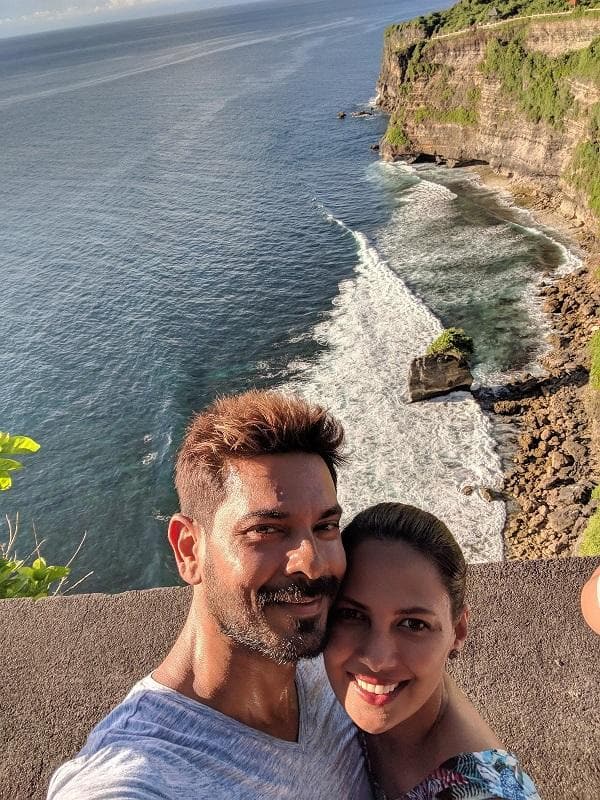 Agreeing to his dear wife's decision to go to Indonesia, Keith further stated, "I generally prefer relaxing by the beach but decided to try my wife's adventurous way of doing things this time around. She actually managed to convince me to go paragliding, we went scuba diving and also spent hours snorkelling just meters from our villa. Our phones were not reachable and we lived in the moment there. This is definitely one of the best trips we've had together and all the more special as we were on our honeymoon."