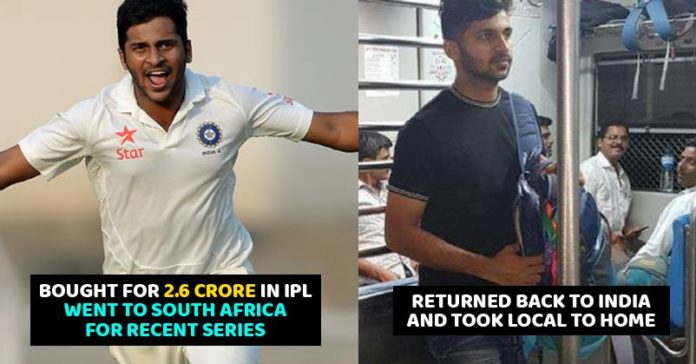 Local trains are considered to be the lifeline of Mumbai; yes, Mumbaikars can't live without it. However, who expected that even famous IPL players will take this mode!
Well, when it comes to local trains, even cricketers can't forget the essence. One example is that of cricketer Shardul Thakur. Yes, he returned from his South Africa tour recently and took a local train from Mumbai to Palghar, can you imagine?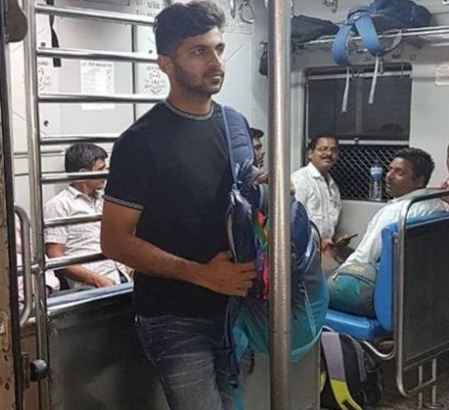 Recently, Shardul was purchased by Chennai Superkings for 2.6 crores & he even played in South Africa series. For him, it was actually very easy to book a cab from the airport, isn't it? Instead of that, he showed his love for local trains and traveled by that.
We had never thought that the cricketer who would choose business class in flight will opt for first class in the train. Thakur was pleased when people in the train appreciated him for being a National player.
Talking about his experience in the train, he said,
"I boarded the train in Andheri after getting off the flight from South Africa. Straight from business class to first-class. I had my headphones on and just wanted to get home soon. But I could sense people in the compartment looking at me and wondering whether I really was "Shardul Thakur"



This 26 year old player also said how some people Googled his pic to be sure before taking a selfie with him. Then, there were some old travelers who recalled how Shardul would travel with them in the train. He says,
"My feet remain very grounded. I have not received anything on a platter and worked hard for it."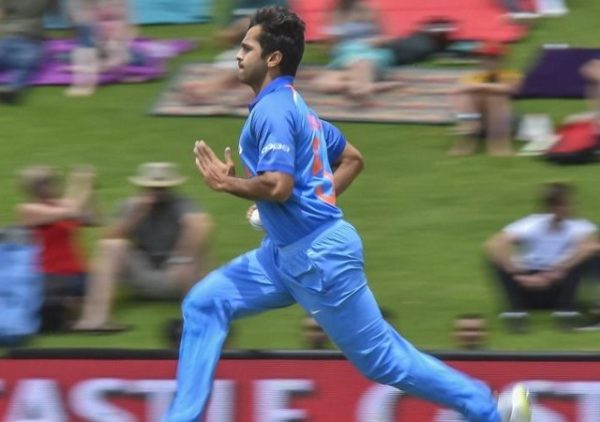 We are really glad that Shardul hasn't given up his simplicity. Despite having so much money, he chose the hard way i.e. crowded local train.