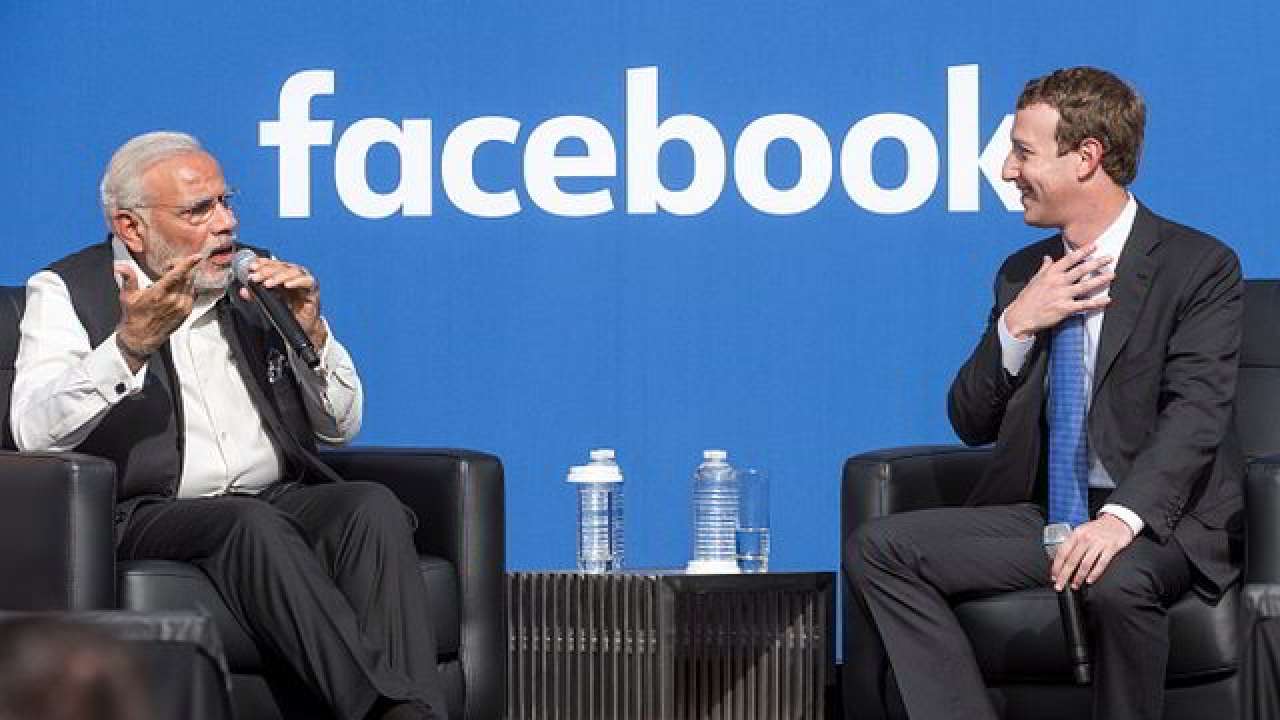 , AFP
Amid criticism, Mark Zuckerberg said that Facebook was committed to doing everything feasible to uphold the integrity of elections in India and other democracies.
He told CNN: "And we have a responsibility to do this, not only for the 2018 midterms in the US, which are going to be a huge deal this year and that's just a huge focus for us but there's a big election in India this year, there's a big election in Brazil, there are big elections around the world, and you can bet that we are really committed to doing everything that we need to make sure that the integrity of those elections on Facebook is secured."
Information Technology Minister Ravi Shankar Prasad on Wednesday warned against any abuse of social media in elections, following reports that a British consultancy improperly accessed information on millions of Facebook users to target US voters.India is due to hold a national election in 2019 and several states will elect new assemblies this year and next.
"Abuse of social media including Facebook cannot be allowed to impact the fairness of elections," Ravi Shankar Prasad told reporters.
"In the wake of recent data theft from Facebook, let my stern warning be heard across the Atlantic, far away in California. Any covert or overt attempt to misuse social media including Facebook to influence India's electoral process through undesirable means will neither be tolerated, nor be permitted."
Facebook said Prasad had raised several important questions and the company appreciates his attention to this matter."We will continue to engage with the government on this matter. We are committed to vigorously enforcing our policies to protect peoples' information and will take whatever steps are required that this happens," the company said in a statement.
British consultancy Cambridge Analytica has denied media accusations that it improperly accessed millions of Facebook users' information and said it deleted the data after learning that it did not adhere to data protection rules.Facebook has said it has tightened its controls on such practices since it discovered the alleged abuses by Cambridge Analytica in 2015.
Facebook Inc Chief Executive Mark Zuckerberg apologized on Wednesday for mistakes his company made in how it handled data belonging to 50 million of its users and promised tougher steps to restrict developers' access to such information.
The world's largest social media network is facing growing government scrutiny in Europe and the United States about a whistleblower's allegations that London-based political consultancy Cambridge Analytica improperly accessed user information to build profiles on American voters that were later used to help elect US President Donald Trump in 2016.
"This was a major breach of trust. I'm really sorry this happened. We have a basic responsibility to protect people's data," Zuckerberg said in an interview with CNN, breaking a public silence since the scandal erupted at the weekend.
Zuckerberg said in a post on Facebook the company "made mistakes, there's more to do, and we need to step up and do it."
He said the social network planned to conduct an investigation of thousands of apps that have used Facebook's platform, restrict developer access to data, and give members a tool that lets them to disable access to their Facebook data more easily.
His plans did not represent a big reduction of advertisers' ability to use Facebook data, which is the company's lifeblood.Zuckerberg said he was open to additional government regulation and happy to testify before the US Congress if he was the right person.
"I'm not sure we shouldn't be regulated," he told CNN. "I actually think the question is more what is the right regulation rather than yes or no, should it be regulated? ... People should know who is buying the ads that they see on Facebook."