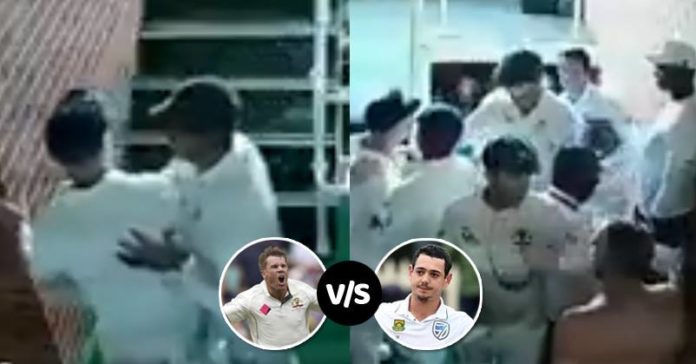 A CCTV footage has emerged online in which David Warner lost cool and had a heated argument with Quinton de Kock, the wicketkeeper batsman of South Africa.
This footage is being investigated. This argument took place on the 4th day of the Durban Test during tea break. This happened when Australia indulged in celebrations after AB de Villiers was run-out. It is said that Warner used some not-so-favorable statements after run-out.
The situation on the field got heated after this.
Guess there was an overflow of emotions; in the video, we can see Warner getting angry at de Kock. Both teams are heading towards their respective dressing rooms; suddenly, we can see how Usman Khawaja pushes back Warner.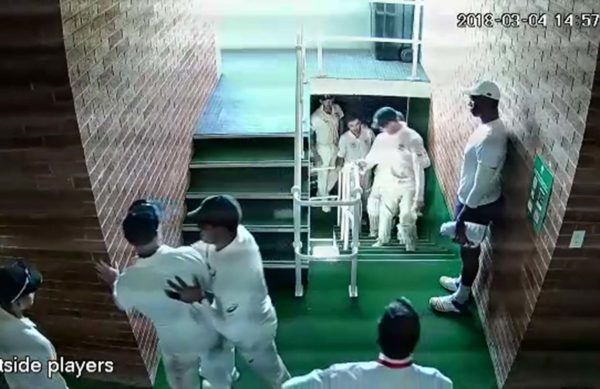 Well, he tried to take Warner to the dressing room but he was in no mood to go. He went and confronted de Kock. Even Khawaja tries restraining Warner, but he is busy in verbal arguments.
Finally, Steve Smith takes Warner away. Watch the clip;
Click here
to watch the video directly on Twitter.
The footage is being checked now. A spokesperson said, "CA is aware of reports of an incident between players in Durban. CA is working to establish the facts of what has occurred and will not be commenting further until that has been done."
Let us see what the investigation has to say.