The CBI on Thursday registered a fresh case of fraudulence after the Punjab National Bank detected another fraud at its Mumbai's Brady House branch, which is already at the centre of a Rs 12,000 crore fraud involving diamond trader
Nirav Modi
and his uncle Mehul Choksi. The new alleged fraud of around Rs 9 crore involves officials of a company called Chandri Papers and Allied Products Pvt Ltd.
The central probe agency has booked former PNB deputy general manager Gokulnath Shetty, who has already been arrested in the Rs 12,700-crore PNB fraud, Manoj Hanumat Kharawat, single window operator at PNB's Brady House branch and Aditya Rasiwasia and Ishwardas Agarwal, the directors of Chandri Papers.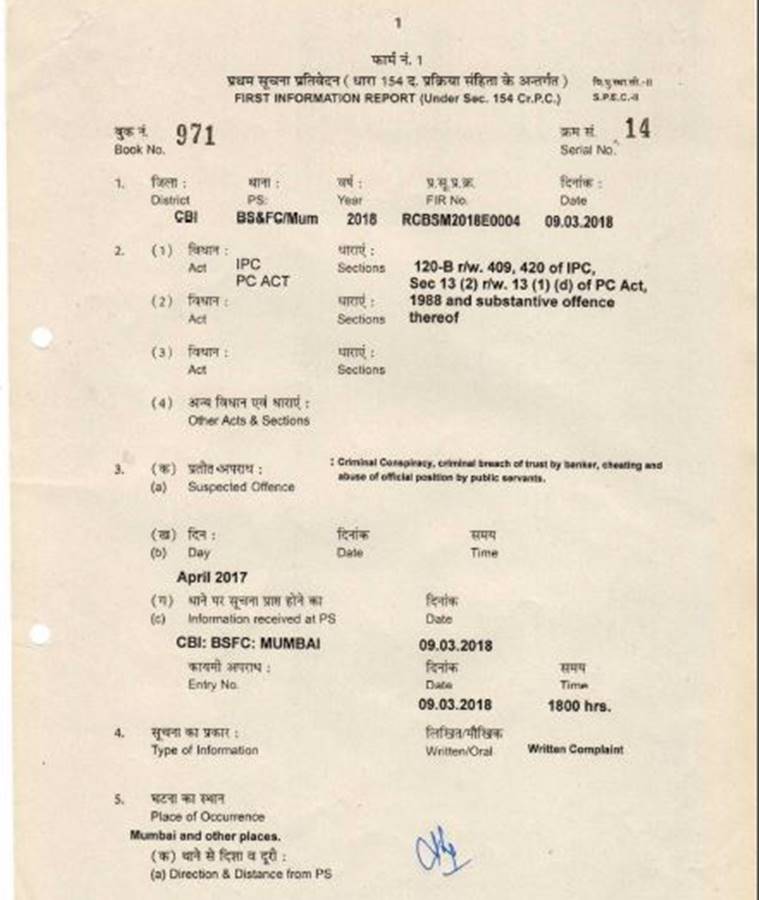 The CBI FIR said Shetty entered into a criminal conspiracy with the directors of Chandri Papers and issued two fraudulent Letters of Undertaking (LoU) for Rs 9,23,00,700.25 to SBI's Antwerp branch on April 25, 2017. The FIR further mentions that for the issuance of the two LoUs neither there was any available credit limit to the company nor any 110 per cent margin was retained by the bank. An LoU is a service whereby the bank guarantees a customers payment obligation of a specified amount to an oveseas bank.
Shetty, as deputy manager of the Brady House branch of PNB, had allegedly issued fraudulent LoUs during 2016-17 for the benefit of absconding accused Modi and his companies. Recently, the RBI has banned commercial banks from issuing Letters of Undertaking (LoUs) and and Letters of Comfort (LoCs) for trade finance as it was seen as a major loophole behind the PNB scam.