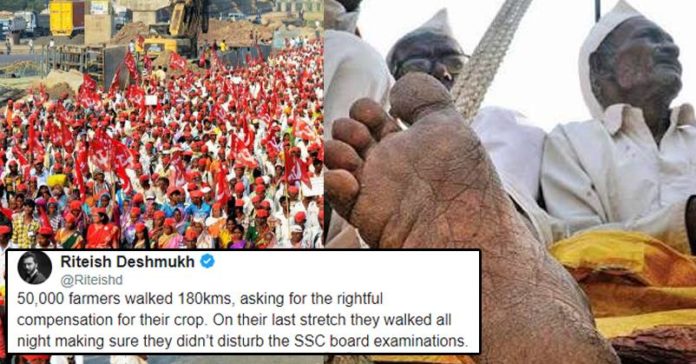 Public both online and offline is abuzz these days with the huge Farmers March happening in Maharashtra. Reportedly the farmers who have a count of around 34000 have walked together around 180kms in last 5 days reaching Mumbai.
The protest is wide but very peaceful and that's why it's getting all the public empathy. The farmers reached Mumbai in the midnight hours so that the public going to work and students for exams don't get disturbed.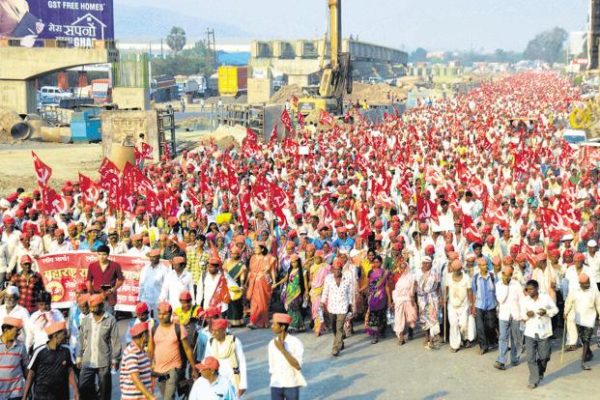 With this protest, farmers demand an unconditional waiver of loans as well as electricity bills from the government.
They also want the implementation of the Swaminathan Commission recommendations.
These demands have come following the unpredictable weather and poor rainfall which has resulted in the destroying of crops.
Meanwhile, Maharashtra CM Devendra Fadnavis held a high-level meeting yesterday to review the situation. Speaking after the meeting, he said-
"We are positive on the demands of the farmers. We have set up a six-member cabinet committee to discuss their demands."
This farmers march is getting great support on the social media where a lot of celebs and personalities are tweeting in its favour. Have a look at some tweets-
1
2
3
4
5
6
7
8
9
10
11
What are your thoughts on it?