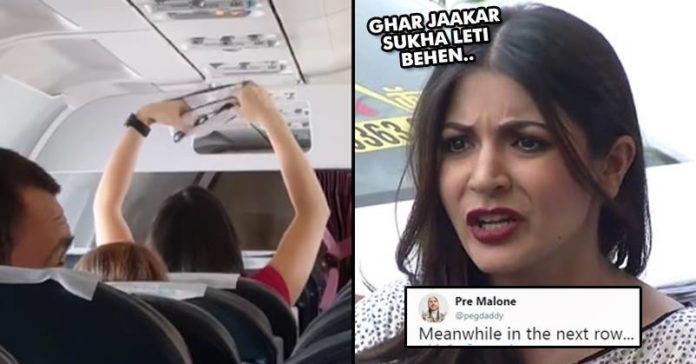 There is a great lack of water, money, happiness, love and so many things in this world but one thing that is found in abundance is foolishness. Go anywhere in this world and you won't feel any lack of people with weird habits and gestures.
Source
And if you are a traveller then you might be used to seeing these things quite regularly.
Just like an incident happened recently in which the passengers of an aeroplane gotta watch something really absurd and bizarre live in front of their eyes.
In a flight from Antalya, Turkey, to the Russian capital Moscow, the passengers witnessed a woman drying up an underwear under the AC vent for straight 20 minutes.
While the passengers were amused to see her doing this act continuously, it was also worth noting that she didn't look nervous even a bit.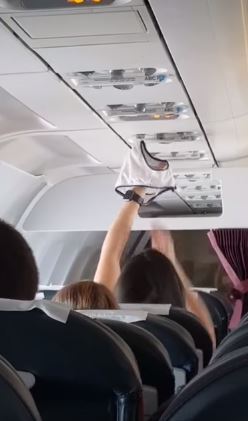 According to her co-passengers on board, the said women held the knicker close to the air vent above her head. Everyone was shocked and confused but she didn't give a damn.
The video soon went viral on the social media platforms like Twitter and Reddit and got so many reactions.
Watch the video below-
Have a look at the reactions of people-
1
2
3
4
5
6
What are your thoughts on it?