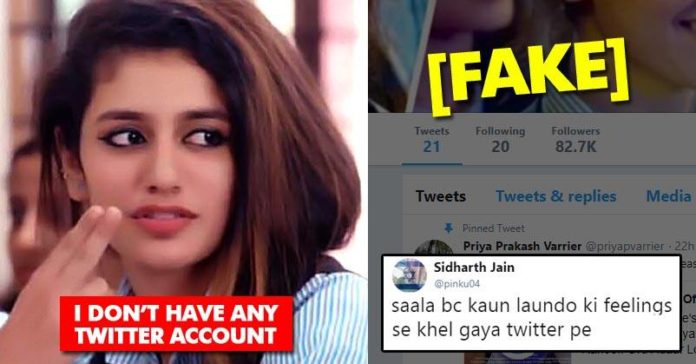 Priya became the national crush of India and media was also caught in this frenzy and started showing reports on the 18 years old actress. The lives of 'sakht launde' became more problematic when the second teaser clip was released in which Priya is seen giving a flying kiss to the actor in the movie.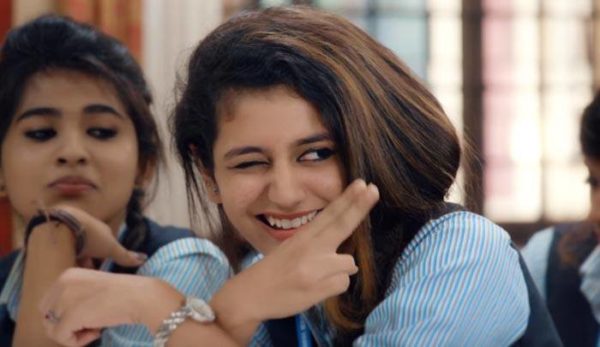 Everybody wants to connect with her but people are having a tough time finding the real Twitter account of Priya because there are many accounts with her name which are claiming to be her official account.
However, picture became quite clear when Priya told during an interview that she doesn't have a Twitter account till now.
She said that she has Facebook and Instagram accounts but she hasn't started using Twitter till now.
Watch The Video:
Click here
to watch this video directly on Twitter
This must be a heart-breaking news for all those who started following her on Twitter and now they came to know that they were following a fake account.
Reactions started pouring in after this announcement. Check out some selected tweets:
Who played with guys' emotions?
WTF is this!
Exposed:
ये बुलबुल भैया के कांड हैं, वही लौंडियों की ID बनाता फिरता है।

https://t.co/jywksfnlIV

— Rofl Indian

(@sab_subh_hai)

February 14, 2018
LOL
Matlab abhi tak Prakash se hi/hello Kar rahe the
To hum kis follow kr rhe the
Kat gaya sabka

pic.twitter.com/KTHJJJqtpS
A jibe at Aadhaar:
Abse har1 ko apni twitter id aadhar card se link karana jaroori ho jayeg……
Irony:
@sunetrac

she doesn't have a Twitter account. And thousands are twitting to her.
Parody reached a new level:
the parody has taken a new dimension altogether
Did you also follow her on Twitter?