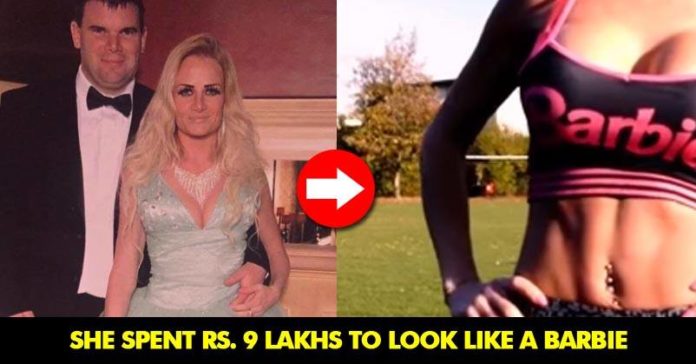 Some people are crazy for surgeries and they can go to any extent to transform themselves. Today, we are here to report about a lady Kerry who has spent a whopping 9 lakhs on surgeries, just to look like a Barbie.
Yes, she loves Barbie's style and to look like her, she spent as much money possible. Kerry is a model and since years, she dreamt of looking like Barbie.
Since teenager, Kerry hated her nose, however, with the support of her parents, she could get the necessary surgeries done. After getting everything done, Kerry is highly satisfied with the outcome.

Kerry accepts that she had been following Barbie style since her childhood. She got to breast surgeries and also opted for a waist surgery. Earlier her waist for 28 inches and now, it's 22.
Not only that, she spends 400 Euros i.e. around 30 thousand every month for maintaining herself i.e. gym and other glamorous stuff. On her nose surgery itself, she spent a huge 35,000. This is her picture;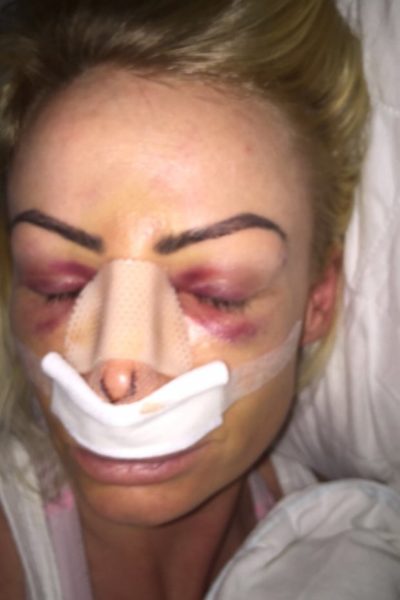 Kerry plans to get her lip job done & will spend some amount in fillers too. She's mad behind Barbies. Every day, she spends around 2 hours in their makeup and outfits. This is how she looks after so many surgeries.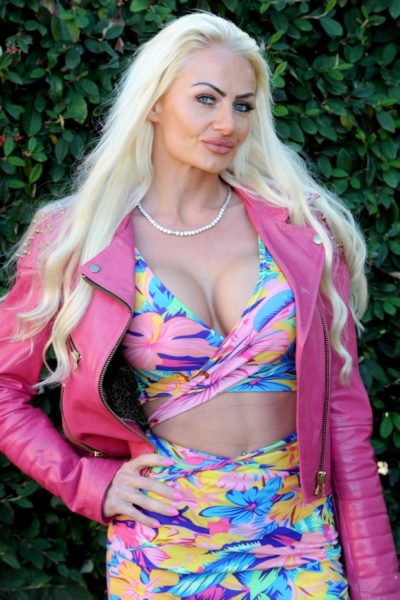 One more…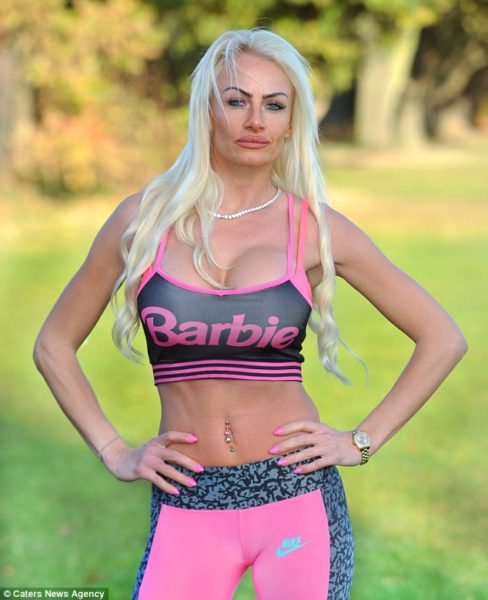 And one more…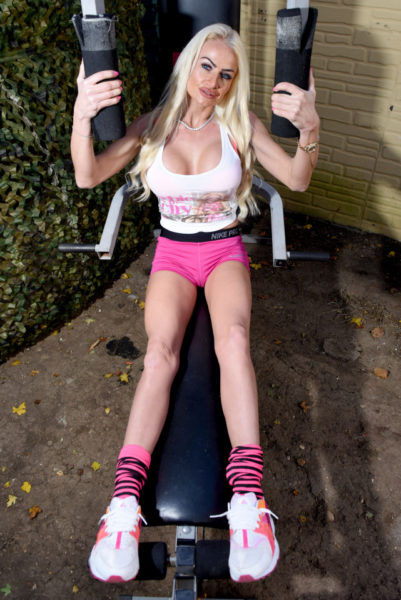 So guys, what do you have to say about real life Barbie?