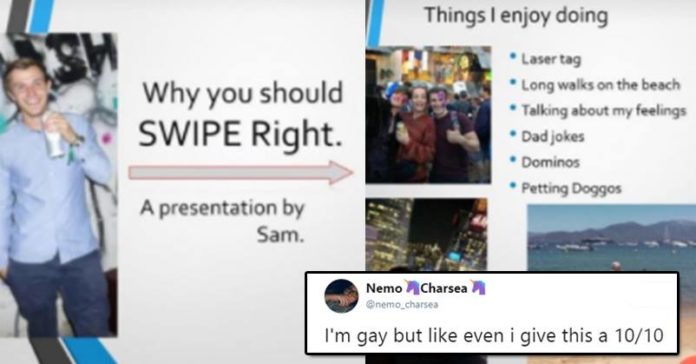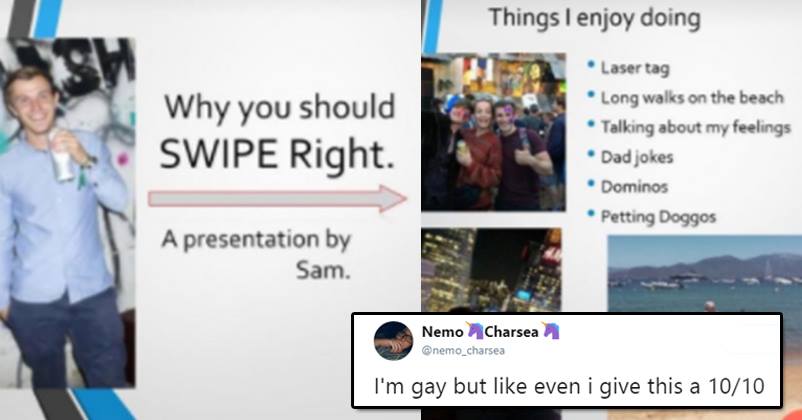 Finding a date online is a pretty cool trend nowadays but if you think that you just need to fill in some details about yourself and upload a good photo and you will get a date, let us tell you that it is not so easy.
Many online users love to show their creativity on these dating websites and they showcase their talent while writing about profile or in the photos they upload. In simple words, you need to present yourself in a dignified and cool manner so that your profile becomes attractive and desirable.
However, the standards have been set pretty high by one guy known as Sam Dixey as he has prepared a PowerPoint presentation, which not only talks about his personality but also tell women why they should date him. He explains clearly about his likes and qualities and his endorsements are just too good to ignore.
First of all, take a look at the PPT slides:
1.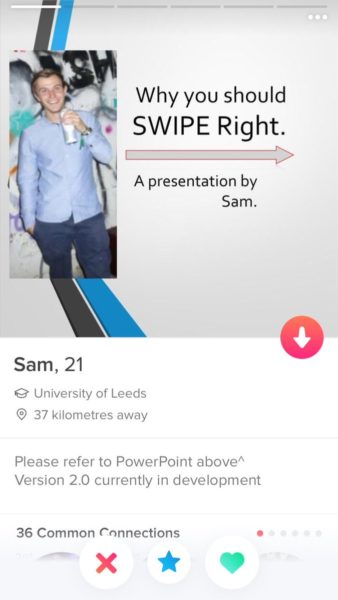 2.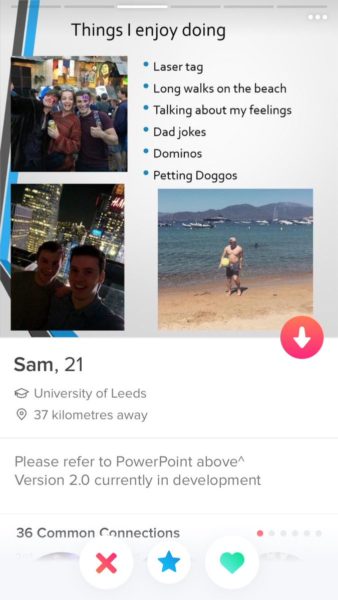 3.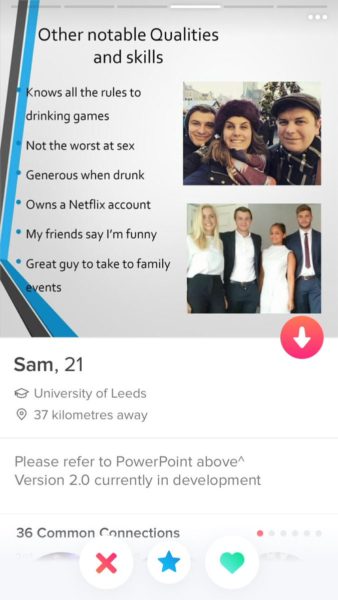 4.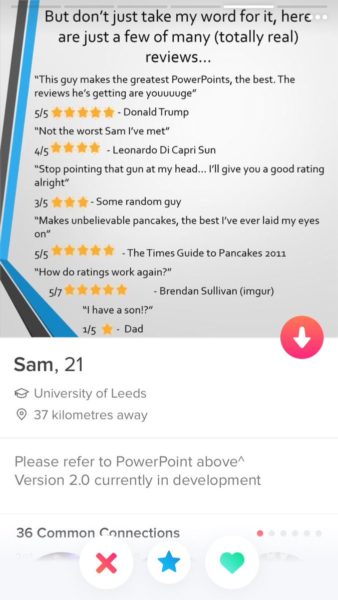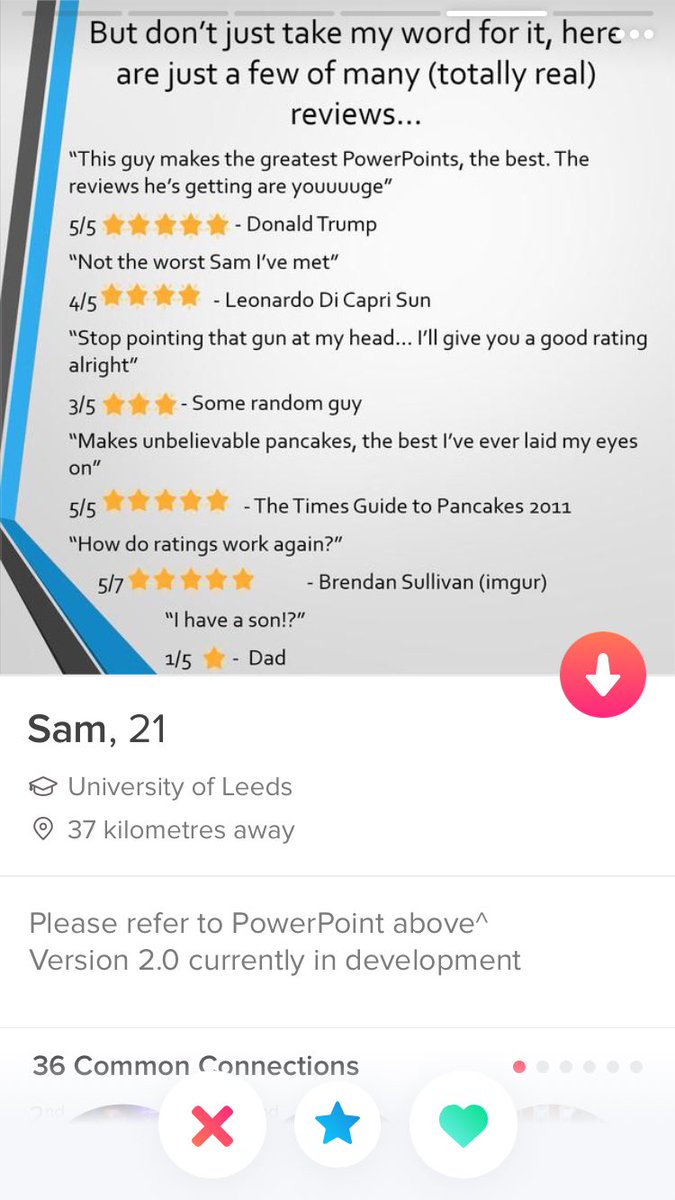 A Twitter user Gracie Barrow has tweeted about this guy and his presentation with caption, "A genuine 10/10 effort from this lad lmaooo I'm crying"
Soon after that, Twitter went crazy for him. Check out some selected tweets:
1.
2.
Not the worst at sex and makes good pancakes?! Sign me up
3.
Haha genius. 'Not the worst at sex' is too modest for me though
4.
@liamlcfc88

This may be worth a look. I forgot to say… girls love reviews (doesn't matter what it is). I put some of my eBay feedback on mine and they went wild for it.
5.
A+ for creativity but this isn't a presentation skills course
6.
I'd swipe right purely for the amount of effort that he put into this. Love
7.
Hahahaha

@SamDixey

absolute gold
8.
10/10 would swipe right

I've seen someone like this before and I think it's genius

x

— Brianna

(@briannahowellx)

February 20, 2018
9.
— Nemo

Charsea

(@nemo_charsea)

February 20, 2018
Are you interested too?