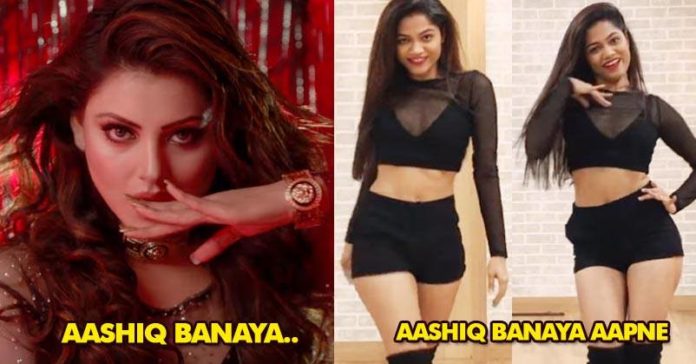 Hate Story 4 has already created a lot of buzz; we can't wait to see Karan Wahi and Urvashi Rautela on big screens. The trailer of the film has already been released and apart from that, the makers have also released a song, "Aashiq banaya aapne".
Yes, this song has been the favorite of youngsters since day 1. The Emraan Hashmi and Tanushree Dutta version had already created a roar and now, the same is going to happen with this Hate Story 4 song as well.
Urvashi Rautela has given a sizzling performance on this song and we can't get our eyes off her.
Forget Urvashi, another video is going viral on the internet, in which a hot and beautiful girl is dancing to the tunes of Aashiq Banaya Aapne.
Her dance has taken the internet by storm. People are appreciating her talent a lot & are loving her moves.
Watch the video;
For More Videos, Subscribe Us Now
Click here
to watch the video directly on YouTube.
The video has been uploaded on the platform #LiveToDance With Sonali. The video was uploaded on the 5th of February and till now, it has got around 1 million views.
The way the girl moved and grooved is awesome. Didn't you enjoy it too?