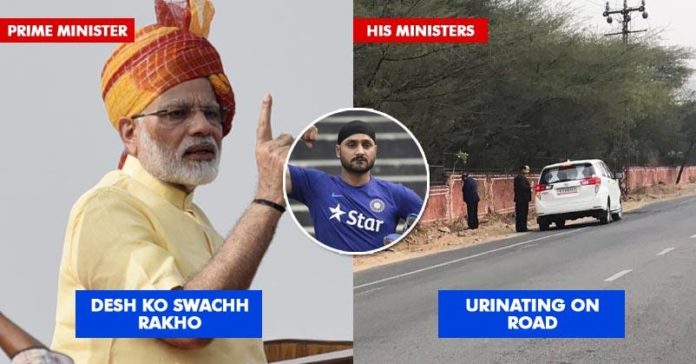 Indian Prime Minister Narendra Modi launched Swachh Bharat Abhiyan in order to make India clean and stop open defecation in the country. A good number of toilets are being constructed in various parts of India for sanitation purposes so that public doesn't need to go out in open.
Many times we saw various politicians along with celebrities promoting cleanliness in the nation but there are few ministers of the ruling party who don't practice what they actually preach.
In recent times, a photo is going viral on the Internet in which Rajasthan Health Minister Kalicharan Saraf is seen urinating on a wall in the city of Jaipur. Quite naturally, the minister is getting slammed for his behaviour.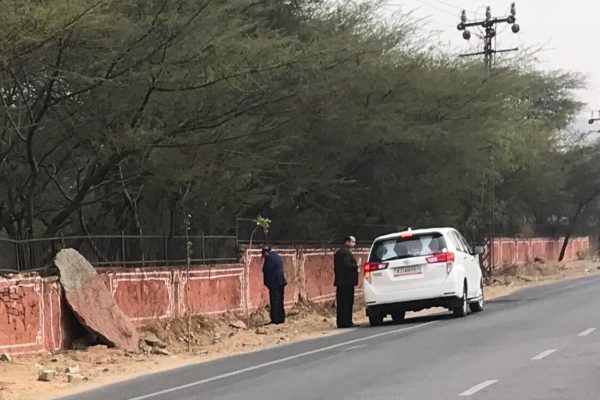 This has not gone well with the Rajasthan unit of BJP also because on one hand, the state government is trying hard to increase the rankings of Jaipur in Swachh Bharat Abhiyaan and on the other, their own minister is creating embarrassing situation for them.
Kalicharan's phone is switched off and mediapersons are not able to contact him but it is being reported that when ANI contacted him, he shrugged it off as "not that big an issue."
Opposition didn't miss the chance to slam the government and demanded resignation of the minister.
Kalicharan Saraf is slammed on social media too by common public as well as celebrities.
Indian cricketer Harbhajan Singh took to the micro-blogging site Twitter and wrote, "Setting right example???Rajasthan Minister Urinates On Roadside, Says 'Not A Big Issue'"
Here's how Twitterati reacted over the matter:
1.
2.
3.
4.
5.
6.
7.
8.
9.
10.
It is illegal to urinate on roads and it attracts a fine of Rs. 200. But it's doubtful that even fine will be charged by the minister or not. What do you say?