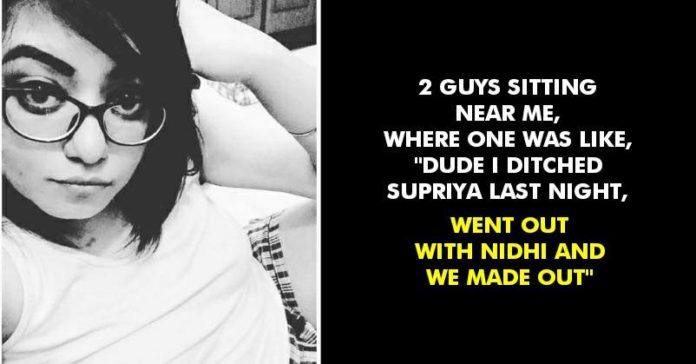 With social media, anything and everything is possible. Rather than chatting, people use it for a variety of other purposes. Moreover, it has enhanced the way people can reach out to others.
Today, we are here with a brilliant example of how wrong people can be taught a lesson or how wrongdoings can be easily highlighted on social media, so that others get alerted.
There are some people who perfectly add a humorous touch while giving out a social awakening message. We came across 2 Facebook posts of a girl Aishwarya Sharma. Well, she's on a hunt for "Supriya", whose boyfriend is cheating on her.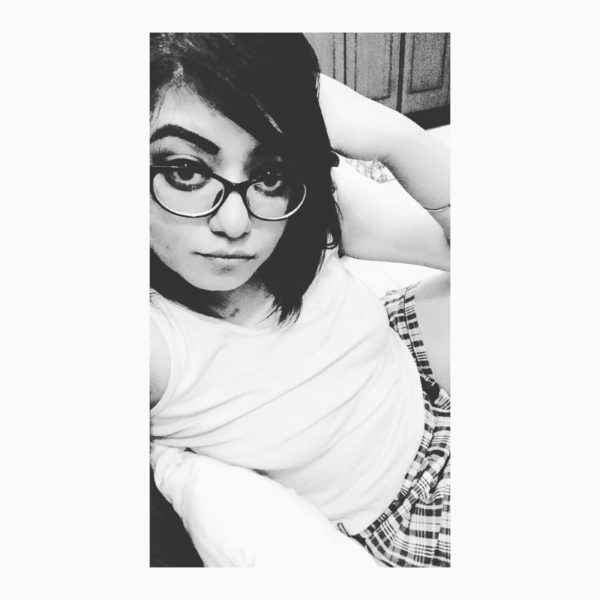 What happened is that Aishwarya overheard a conversation of 2 guys sitting near her in a restaurant. One of them had ditched his girlfriend Supriya and he had made out with another girl Nidhi. He was telling this to his other friend.
Aman was the guy who ditched Supriya. Aishwarya tried reaching out to Supriya through her FB post and wrote,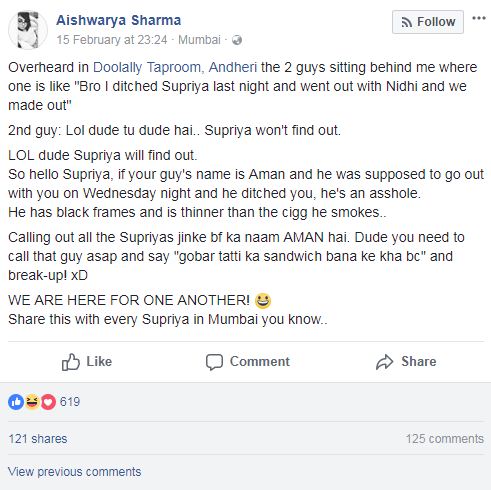 "Overheard in Doolally Taproom, Andheri the 2 guys sitting behind me where one is like "Bro I ditched Supriya last night and went out with Nidhi and we made out"

2nd guy: Lol dude tu dude hai.. Supriya won't find out.

LOL dude Supriya will find out.

So hello Supriya, if your guy's name is Aman and he was supposed to go out with you on Wednesday night and he ditched you, he's an asshole.

He has black frames and is thinner than the cigg he smokes..

Calling out all the Supriyas jinke bf ka naam AMAN hai. Dude you need to call that guy asap and say "gobar tatti ka sandwich bana ke kha bc" and break-up! xD

WE ARE HERE FOR ONE ANOTHER!

Share this with every Supriya in Mumbai you know.."
She got a very good response on the post, after which she wrote,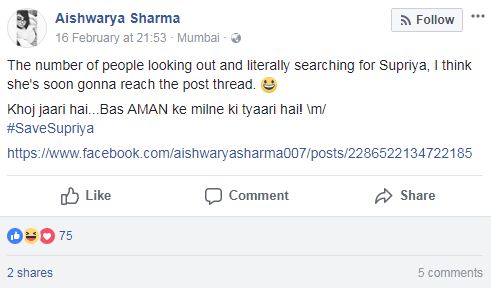 "The number of people looking out and literally searching for Supriya, I think she's soon gonna reach the post thread.

Khoj jaari hai…Bas AMAN ke milne ki tyaari hai! \m/

#SaveSupriya"
So she's on a SAVE SUPRIYA MISSION now. Hope Surpiya teaches a lesson to her cheating BF soon.